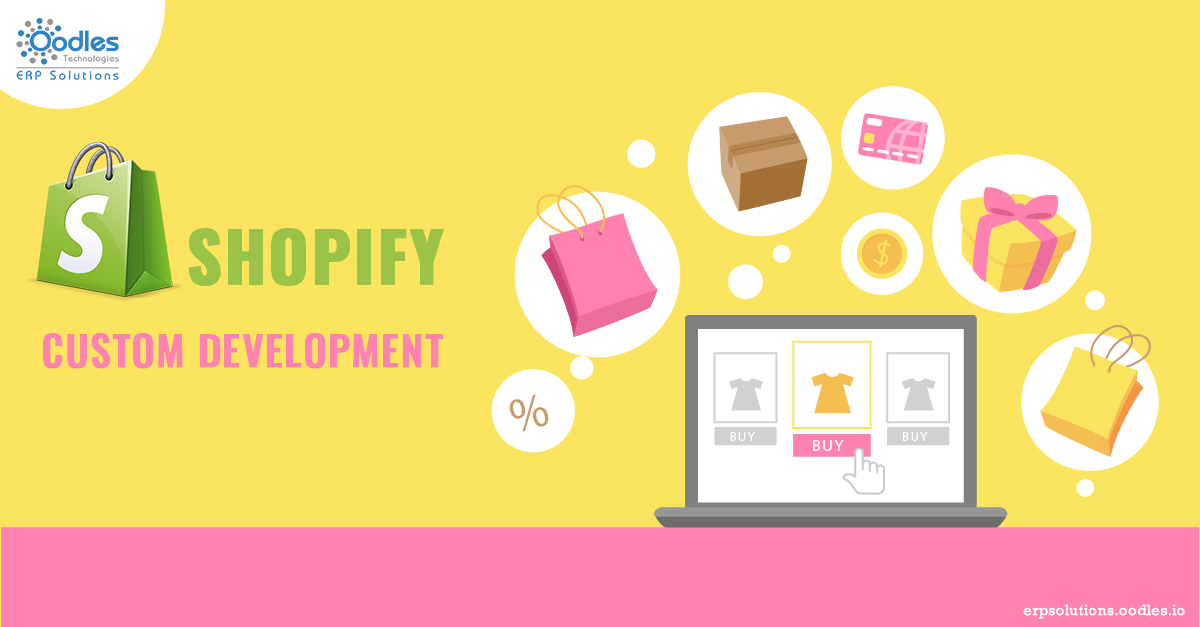 When you are in a situation to make tough decisions regarding which online e-commerce platform you need to choose, you come across many options and it becomes really complex to make the right choice. Shopify is a popular E-commerce platform for online stores. Shopify takes care of all things that need to be done in case of Web hosting. As it maintains Site's servers, manages payment gateways, pays for hosting and overall maintains all other things related to software. Here, you just have to sell your product on the platform. Companies who want to start their online e-commerce business at an affordable price and without any hassle can go for Shopify custom development.
Shopify also comes with front-end design templates. It is possible to customize Shopify with expert developers' help. Shopify has a monthly subscription costs but you get everything you need in an online platform in low monthly cost. On top of that, it is a reliable and secure platform to use.
Let's move on to know about the top advantages of going for Shopify custom development:
Freebies
Investing in Shopify custom development gives you an ability to attach "Freebies" option on your website's cart page. With Freebies, dealers can offer free gifts to customers on minimum purchase size. In addition, the customers can also use their Freebies loyalty points as a Freebies account balance to get discounts on their purchases.
A huge amount of payment choices
Shopify provides enormous payment options on the web store for customers. This is a very promising feature as it doesn't let your customers feel disappointed due to lack of payment alternatives.
Worthwhile Investment and excellent customer support
One of the key reasons for adopting Shopify is its excellent customer support service that is available 24*7. Shopify subscription is highly affordable for setting up an online business and its installation is very manageable too. It is easy to install as users may lack basic awareness regarding the initial setup.
Marketing
Shopify offers some essential tools like SEO features that are pre-installed in a Shopify package. And due to this, it makes your e-commerce website's code 100% crawlable and SEO optimized. Shopify has integrated Google analytics as well. This helps store owners to keep in touch with their buyers and promote their store.
Why Choose Oodles ERP solutions?
We, at Oodles Technologies, have immense expertise in ERP development services. Our Company has the most experienced and highly-skilled team of Shopify developers who create the finest custom Shopify Website platforms. Not only that, we have a successful record of projects delivered to our clients globally.
If this blog has triggered a business query, feel free to Contact us.