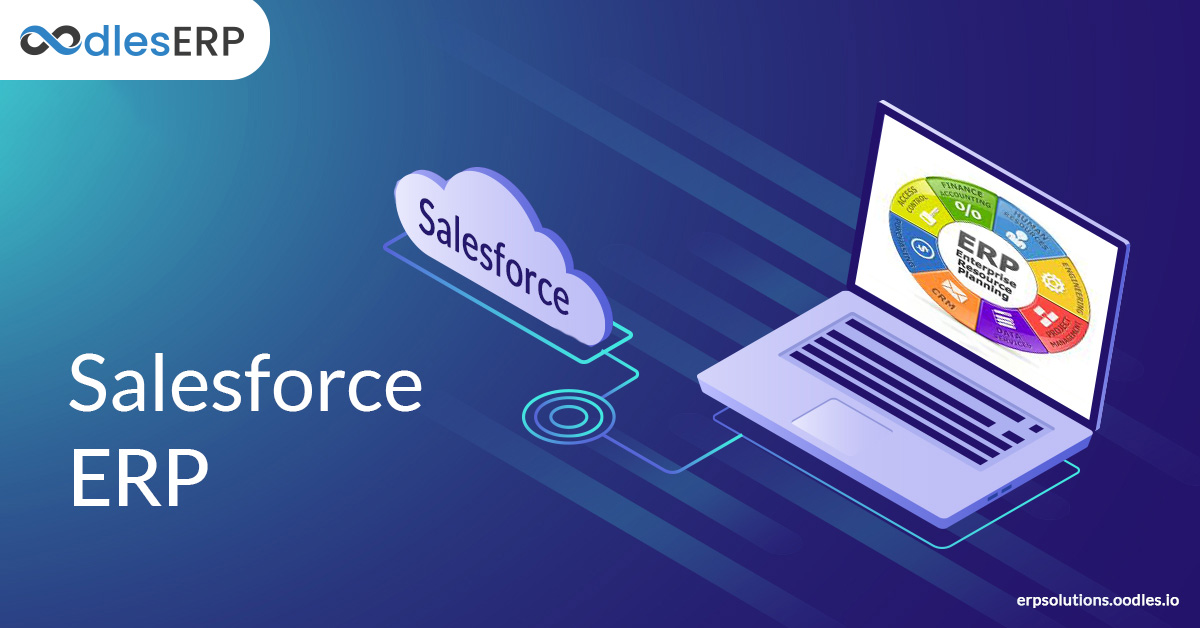 CRM module has always been the most crucial part of ERP systems. A satisfied customer is the best business strategy of all. The happier the customers are, the more customers they will bring by the "word of mouth." But to ensure expert-level customer services, using only modern CRM systems may not help you go very far. Salesforce, a leading CRM tool hosted on clouds, has become a top-most choice among business owners. And, Salesforce ERP combination is the best one that enhances business performance.
I will describe how these two systems make the perfect combination. 
 What is Salesforce CRM?
Salesforce is the most popular CRM software around which is widely being used by companies as Cloud-based CRM. The massive success behind Salesforce is due to its cloud-based functionality and affordable CRM technology. Many businesses consider Salesforce as the best CRM tool as it manages customers in the best way. Besides, it enables companies to gain quality leads and grow their businesses. Businesses love salesforce for the features it provides that help improve their avenues and enhance their bottom lines.
Salesforce is a suite of products comprised of sales automation tools, customer service, help desk software, a digital marketing application suite, business intelligence software, community collaboration software, and an app development platform.
Interconnecting salesforce  ERP together is going to give you a 360-degree view of customers and help drive more sales.
Some of the top reasons for combining Salesforce ERP :
1. Integrates contact information with accounts
Salesforce CRM development deals with leads and sales data and ERP system has all accounting information. If there will be more system to accumulate customer data, then the rate of inconsistent data will be more. So, Salesforce and ERP integration let you have access into contact and account information at one place. This saves your time that's being spent on updating information in two platforms separately.
2. Inventory data
The integration helps the sales team of your company to use inventory data in Salesforce CRM. This way they can easily find out whether the requested products are currently in stock or not? The integrated information makes them create accurate sales opportunities. In addition, they can serve their customers better by providing them with correct shipping dates.
3. Quote and Order
The task of generating accurate quotes is extremely hard for companies that have complex product configurations. For turning proposals generated from Salesforce CRM into actual orders in ERP, the integration of Salesforce ERP together is very much needed. This integration can enable customer service team to have complete visibility into the order status. So, in turn, they can notify customers at the right time about any modifications done.
Read Next: Salesforce CRM For Manufacturing Industry: Why It Is Necessary?