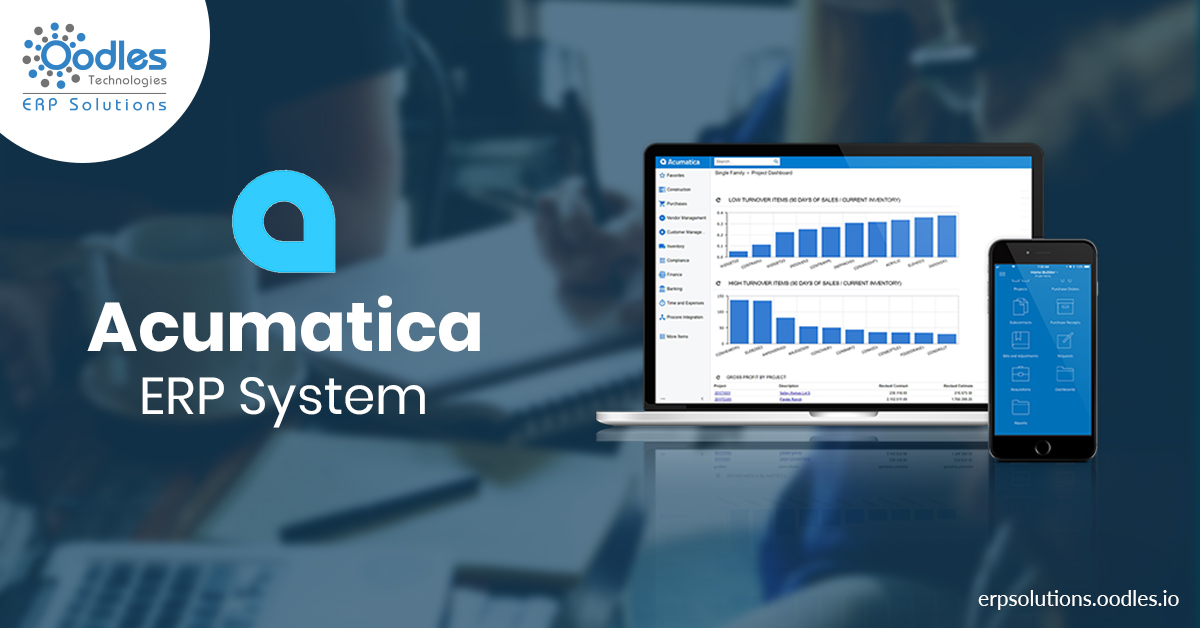 Cloud ERP systems allow users to access ERP application over the internet. The upfront costs of cloud ERP systems are less than on-premise ERP solutions. Cloud computing services have evolved into a much-advanced solution. For small to medium-sized companies, it is an ideal choice over on-premise ERPs as there are no hassles of maintaining and supporting the application. In cloud ERPs, cloud vendors take care of all the updates and upgrades. Thinking about which cloud ERP technologies is best to choose, Acumatica ERP system stands out among all. It has a highly user-friendly web-based interface that supports all browsers such as Safari, Firefox, Chrome, and Internet Explorer (IE).
Acumatica cloud ERP system has become the fastest growing Cloud ERP solution in current times. It comes with a rich dashboard experience for users and delivers an impressive set of features. SMBs can have a gilt-edged solution without the heavy investment.
Now consider the following key reasons to choose Acumatica ERP system over other cloud ERP solutions:
1. Smooth integrations
Acumatica already comes integrated with services such as Power BI (business intelligence), smart sheet, Adobe sign and much more. Acumatica is a scalable and flexible platform. It is easy to integrate Acumatica ERP solution with other tools. All information is under one umbrella. Acumatica offers an integrated solution that covers all important business areas.
2. Accessible from anywhere, anytime on any device
Acumatica provides you access from anywhere from any device as it has a simple and user-friendly dashboard. So, one can easily manage and keep track of business activities from a mobile even being at remote locations.
3. Automatic Upgrades
One reason for choosing Acumatica by clients is that you don't have to take IT responsibility. All updates and upgrades happen automatically and the software provider is in charge of it.
4. Growth Friendly Licensing
Acumatica offers flexible licensing programs in which there can be unlimited users with no increased charges. There are no installation and maintenance fees and here you need to pay only for the computing power you use. The price of the Acumatica ERP system is cost-effective and you get high value on predictable spends.
5. Security
Acumatica ERP keeps all your data and communication records encrypted. So, you can't worry about its security.
For accelerating your business, Oodles ERP provides end-to-end cloud integration services for Acumatica with numerous third-party software platforms. We also offer custom Acumatica development services to meet the unique needs of companies.