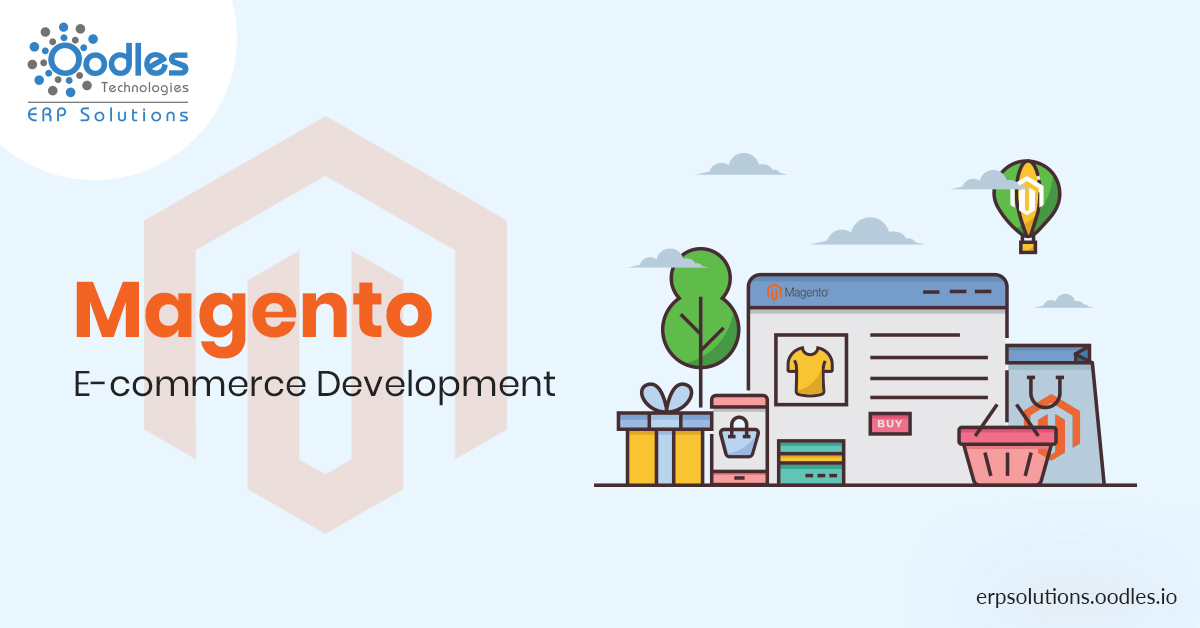 In this article, I will show you why you should go with Magento  E-commerce development.
E-commerce is one of the best ways to sell products online. However, if you are new into this business then you would face a fierce competition. The number of businesses choosing an e-commerce platform is growing at a fast rate that's the reason the competition between online business owners has become rigorous. Getting a high ranking in this competition is a complex task to achieve. However, it is not impossible.
Choosing a platform for your e-commerce business is the first and the most vital step for success. And when it comes to starting an e-commerce website, go with Magento e-commerce development for setting up an e-commerce platform without thinking any further. Magento is the most trusted brand as a reliable e-commerce platform.
Here are the key reasons for going with Magento E-commerce Development :
1. Scalability
The best thing about Magento is it has something special in store for small to large enterprises.
No matter what size of your business is, Magento covers all.  "Magento Go"  works best for small businesses. And for supporting medium to large sized companies, Magento Enterprise is the best solution that meets all business requirements through one platform. Magento can scale itself according to changing trends. It has an intuitive front end and robust backend, Magento 2 theme development offers both customers and administrators flexibility of use.
2. Open source
Magento is an open source software and that is why it is used excessively. It offers a multitude of features, themes, extensions that makes it the best software for developing a remarkable e-commerce website. Moreover, as the source code is open to modifying and extensions, you get great support from an active community of developers that works together to offer a qualitative and secure web store.
Also Read: ERP Software And E-commerce Integration: To Boost Retailing
3. SEO
SEO is an important aspect of making users to find and see your website. Magento offers a great SEO support which makes it a ready-to-use platform. You can optimize the pages and rank your pages up on search engines. It has all SEO features that you can use to mark page-traffic, apply proper tags and generate site-maps, and check for the duplicate content.
4. Packed with Plentiful features
Magento offers a massive number of exceptional e-commerce features, themes, and extensions and specialized tools that lead to the development of an outstanding online website. It has inbuilt SEO features that solve all SEO related problems. Magento also comes with advanced search filters, google website optimizer integration. Services offered by Google can be accessed from Magento.
5. User-friendly platform
Magento has an easy-to-use platform. Even if you don't have a technical knowledge, it is very simple to work on this technology. Every coming version of Magento has a user-friendly platform. That is one of the reasons that it has got wide support from the developer's community.
6. Payment gateways
It remains at the top being the best Ecommerce development platform that integrates well and smoothly with the payment gateways such as Paypal, Braintree and Amazon payments, Authorize.Net, Stripe and more.  Magento also has multi-currencies acceptance feature in the website.