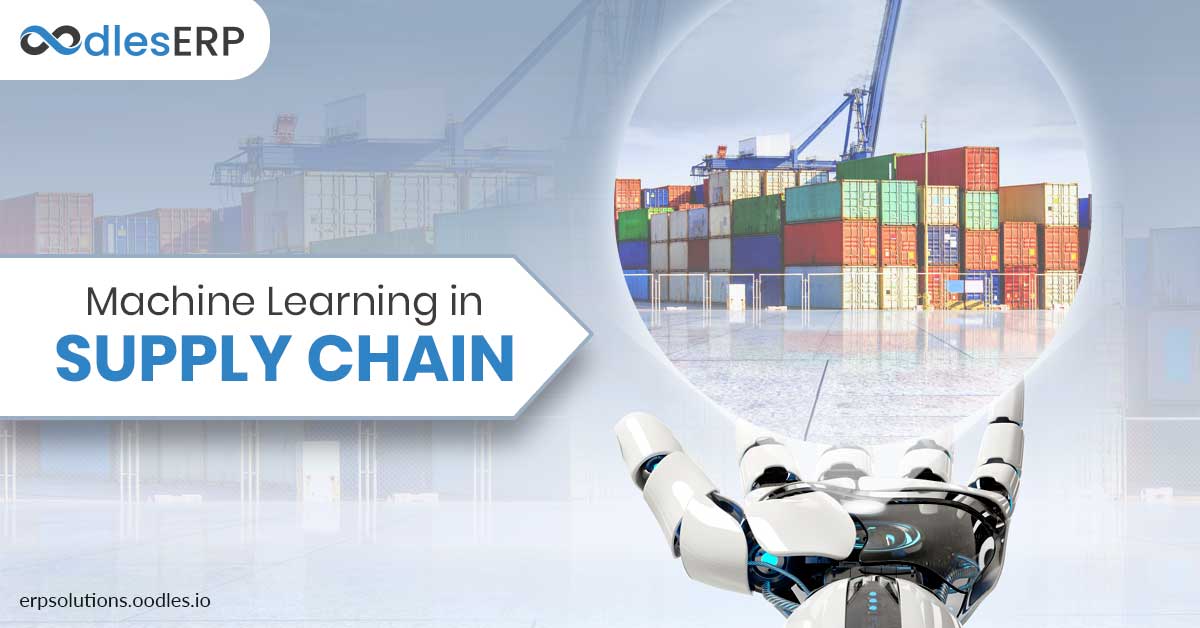 Machine Learning in Supply Chain: An Overview
Machine learning is an application of artificial intelligence that provides computer systems the ability to learn from recorded data and experiences. Machine learning is a scientific study of algorithms that enable computer systems to perform a specific task efficiently without explicit instructions. It incorporates learning arising from a combination of different variables to enable better customer experiences. Read this blog post to discover the benefits of machine learning in supply chain and how it positively influences the supply chain industry.
Challenges in the logistics and supply chain industry are occurring due to an imbalance between demand and resource availability, inadequate area mapping and vehicle breakdown. Machine learning innovatively determines patterns in supply chain data. It enhances customer experiences and transforms logistics management processes. Machine learning algorithms can find new patterns in supply chain data without manual intervention. 
According to Gartner, by 2020 95% of Supply Chain Planning (SCP) vendors will be relying on supervised and unsupervised machine learning in their solutions. Gartner also predicts that by 2023, intelligent algorithms and AI techniques will be embedded across 25% of all supply chain technology solutions. 
Benefits of Machine Learning in Supply Chain Industry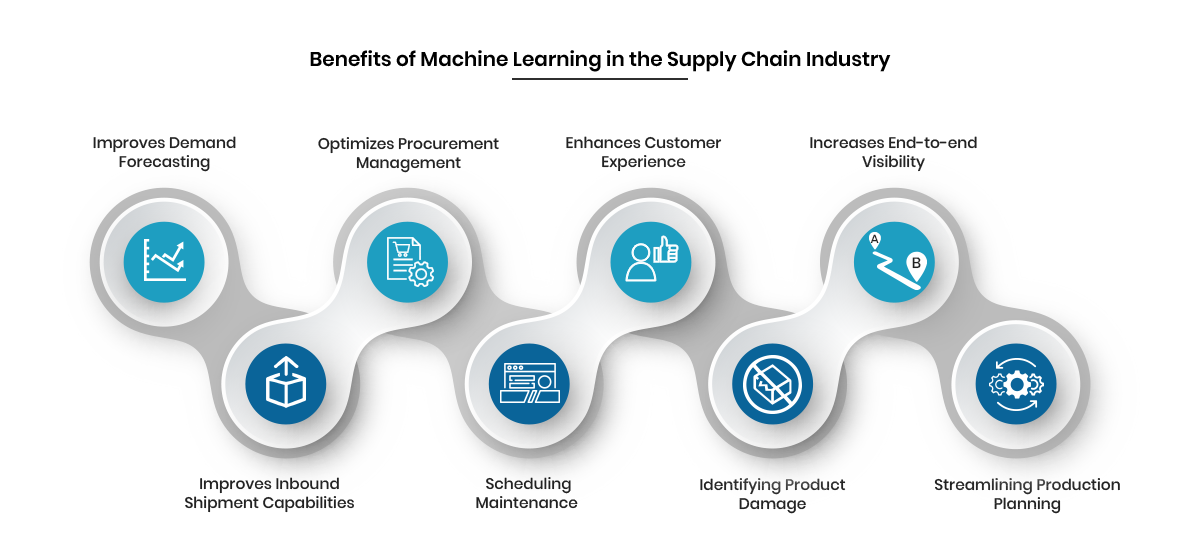 How Machine Learning is Transforming Supply Chain Management
Enabling Field Staff to Make Informed Decisions
In the logistics and supply chain industry, the situations and on-ground variables can change rapidly. For instance, uncertain situations like cyclone may require rerouting of shipments via different routes to different locations. Machine learning and advanced analytics can enable field staff to quickly evaluate the best and worst possible scenarios. Machine learning uses complex algorithms to suggest optimal solutions to field personnel so that they can make well-informed decisions. 
Gaining Greater Contextual Intelligence
Machine learning enables key stakeholders to gain greater contextual intelligence across supply chain operations. It reduces inventory and operations costs and accelerates the response to customer queries. Machine learning is achieving adoption in logistics control tower operations to provide new insights into how supply chain and logistics management can be improved.
Improving Supplier Quality Management
On average, a typical business relies on external suppliers for over 80% of the components that are used for a product. Supplier quality and need to track and trace data hierarchies for each supplier is essential in regulated industries like Aerospace, Defense, Food and Beverage. Machine learning applications can independently define product hierarchies and streamline track and trace reporting to save thousands of manual hours.
Enhancing Last-Mile Delivery Experience
Matching delivery time with customer's convenience is a challenging task in last-mile delivery. Before modern technological interventions, making on-time deliveries to customers was a trial and error method. Machine learning in the supply chain has reinvented the last-mile delivery experiences. It involves the use of algorithms, patterns and predictive insights from data sets to differentiate categories. For instance, machine learning can be used to identify the type of delivery address to automatically assign the best time for product deliveries. It increases the chances of a customer's presence at the time of delivery to enhance the customer experience.
Machine learning can also keep supply chain stakeholders updated about the weather forecast, traffic situations and other factors that can directly or indirectly impact delivery schedules.
Advancing Resource Scheduling Systems
Machine learning-based algorithms are the foundation of the next generation of logistics and supply chain technologies. The most significant gains of machine learning algorithms will be provided by advanced scheduling systems. It solves complex constraint, cost and delivery problems that businesses are facing today. According to McKinsey (2019), machine learning will provide supply chain operators significant insights about how supply chain performance can be improved.
Gain Benefits of Machine Learning in Supply Chain with Oodles
Improve operational performance with our supply chain management solutions. We develop smart SCM solutions like inventory management systems, electronic data interchange (EDI) and order management systems. At Oodles, we use machine algorithms to discover patterns in the supply chain and optimize them efficiently. We use machine learning in supply chain to track materials and goods across manufacturing processes. With our machine learning solutions, businesses can predict a delay in production or delivery of materials. At Oodles, we resolve shipping software issues, right from estimating freight quotes to the integration with UPS, FedEx, and USPS by creating apps.
Concluding Thoughts
Machine learning technology lays the foundation for next-generation supply chain and logistics ecosystem. It provides insights for improving supply chain management performance through enhanced customer experience, optimized cost, better inventory planning, and error-free delivery management. Supply chain businesses that are using machine learning are now attaining double-digit improvements in demand planning productivity and on-time shipments.
To Read More: Supply Chain Management in the Aviation Industry