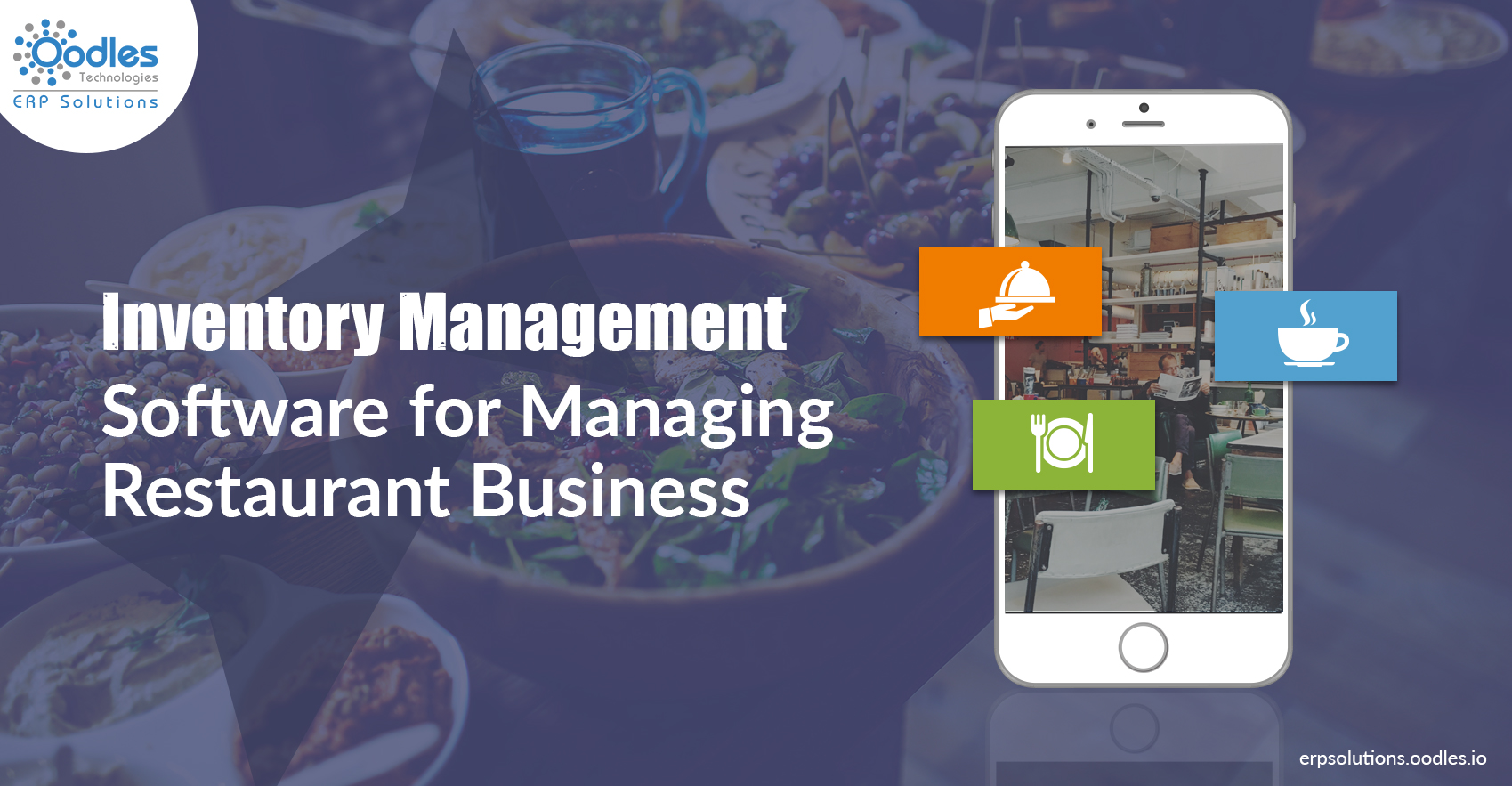 Inventory management software is a tool used to monitor inventory levels as well as orders and deliveries. If you run a restaurant, you may definitely be facing inventory related issues including overstocking or shortage of necessary ingredients and supplies. Otherwise, you could be in loss. In the restaurant business, managing inventory is very critical. A restaurant inventory contains all supplies and raw materials which are utilized to efficiently run it. An inventory management software will keep track of every item used in making dishes. It will prevent you from food wastage and help to cut food costs. With an ERP Restaurant management software, you can keep control of supplies and stocks. This is how you will be able to boost profits.
The blog sheds light on how Inventory management software optimizes your restaurant operations and cut down on food costs.
1. Managing raw materials
To prevent wastage of food, one needs to manage inventory very sensibly.
Today, many software programs can integrate directly with your existing point of sale system to give you an accurate and updated picture of your inventory, helping your restaurant cut costs and improve the bottom-line.
2. Boosts sales
Using an ERP inventory management tool will help you boost sales and prevent losses. In addition, you will be able to get a better idea of the food costs your business incurs periodically and also find any inventory wastage. All of these are preventable problems, which you can deal with once you know what to change and how to change.
Using ERP software for Restaurant, you can boost your sales by up to 2% by preventing wastage and minimizing losses. This means the change will directly affect your bottom-line.
3. Saves time
You can save your team's time that they spend on counting and ordering inventory by adopting an automated inventory management. In addition, it will help get back to the important daily tasks such as providing assistance to your customers and being present on the floor to help your staff.
To Read Next:  Everything To Know About An ERP System