Accounting software plays a critical role in helping organizations efficiently manage their day-to-day financial processes. It does so by enabling automation across a multitude of complex, repetitive tasks like payroll processing, expense tracking, analytics, reporting, and more. Besides, it greatly simplifies the process of tax calculations, tax filings, and ensures regulatory compliance. It is, therefore, crucial to develop and implement custom accounting software to steer clear of routine financial management challenges.  
When it comes to accounting software development, there are several factors that must be taken into account. At the same time, it is crucial to consider the mission-critical business needs and formulate an effective execution strategy accordingly. It is also important to ensure that you have accurate, reliable, and efficient financial management tools at your disposal.
In this post, we highlight the most important factors to consider while opting for accounting software development.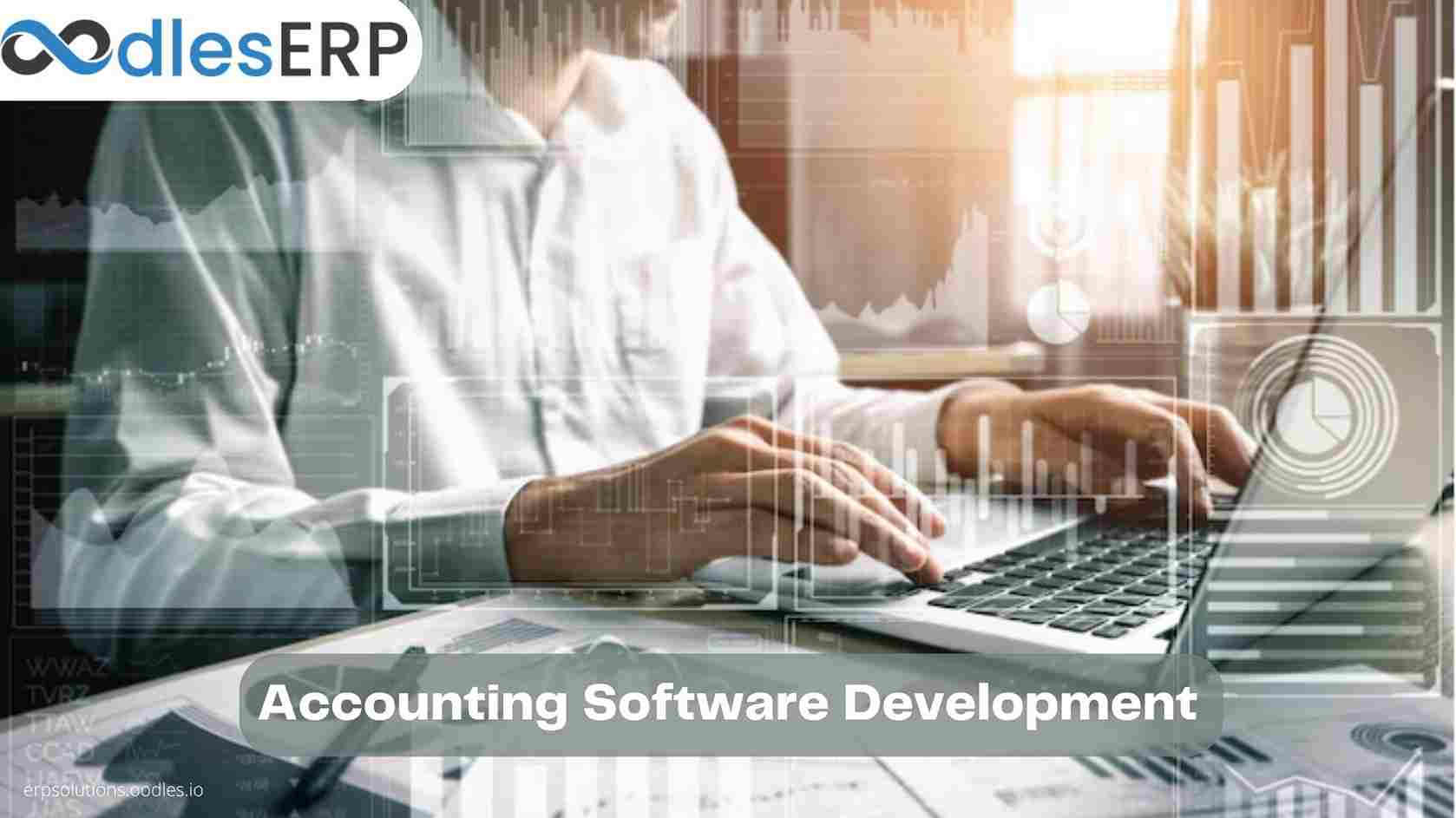 Also, Read The Importance of Accounting Software Solutions For Small Businesses
Accounting Software Development: Top Factors To Consider
Below are the most important factors that enterprises must consider while opting for custom accounting software development services. 
Functionality
When it comes to accounting software development, the application functionality is of foremost importance. The accounting software must provide comprehensive features to handle core accounting tasks such as general ledger management, account payables/receivables, invoicing, payroll processing, tax calculations, financial reporting, and budgeting. It should also accommodate various accounting methods like accrual or cash basis and support multiple currencies and tax jurisdictions. Additionally, robust error-checking mechanisms and data validation procedures must be in place to ensure the accuracy and integrity of financial information.
Security
Accounting solutions generally deal with sensitive financial data, making security a critical consideration for accounting software development. The software should employ industry-standard security measures to protect data from unauthorized access, breaches, and cyber threats. This includes encryption of data in transit and at rest, strong user authentication mechanisms, role-based access controls, and regular security audits. 
Scalability
As a business grows, its accounting needs gradually expand. Thus, it becomes essential to have a scalable accounting software solution at your disposal that could be easily customized as per your varying business needs. That said, it is essential to design an accounting solution to effectively handle increasing volumes of data without impacting the overall performance. Enterprises may achieve the desired level of scalability by leveraging a modular architecture, cloud-based infrastructure, and efficient database management techniques. Besides, the software must be able to accommodate new features, modules, or integrations as business requirements evolve, thus ensuring long-term viability and adaptability.
Also, Read Accounting Software Development For Improved Financial Management
Usability
User-friendly accounting software is crucial for efficient and error-free financial management. The user interface should be intuitive, with clear navigation, well-organized screens, and logical workflows. Besides, there must be ample customization options, allowing users to tailor the application to their specific needs. Enterprises must also consider providing real-time dashboards, alerts, and notifications to help users stay informed about critical financial events. Moreover, comprehensive documentation, tutorials, and responsive customer support contribute to a positive user experience.
Integration
Custom accounting software development must also support end-to-end integrations with proprietary and third-party enterprise modules. Seamless integration with other business systems such as ERP systems, CRM software, inventory module, and payment gateways provide smooth data flow and process automation. Besides, integration enables the efficient transfer of financial data between systems, eliminating manual data entry and reducing errors. Developers should consider using standard APIs and web services to facilitate integration with popular software platforms and provide compatibility with future technologies.
Compliance and Reporting
Accounting software development must comply with relevant accounting standards and regulations to ensure accurate financial reporting and auditability. The software must support the generation of financial statements including income statements, balance sheets, and cash flow statements while also adhering to Generally Accepted Accounting Principles (GAAP) or International Financial Reporting Standards (IFRS). Besides, it must have built-in audit trails, transaction logs, and financial controls to facilitate internal and external audits.
You may also like to read The Importance of Accounting Software For Educational Institutions
Maintenance and Upgrades
To ensure the continued effectiveness of accounting software, developers need to consider ongoing maintenance and upgrades. Regular updates should be provided to address bug fixes, security vulnerabilities, and compatibility issues. The software should allow for seamless updates without disrupting critical operations. Moreover, developers should actively gather user feedback to identify areas for improvement and incorporate new features or enhancements based on user needs and emerging industry trends.
Conclusion
Developing accounting software involves a complex set of considerations to meet the diverse requirements of businesses. It is, therefore, critical to consider the aforementioned factors while opting for custom accounting software development services. Also, when it comes to developing a custom accounting solution, you must seek assistance from a trusted ERP development company. 
At Oodles, we provide end-to-end ERP application development services to streamline complex business processes and deliver maximum value. Our custom accounting software development services ensure that enterprises are able to efficiently manage their complex accounting and bookkeeping tasks with minimal complexities. We use open-source software platforms like ERPNext, OFBiz, and Odoo to build high-quality business applications at cost-effective rates. Contact us at [email protected] to learn more about our accounting software development services. 
Tags:
Accounting ERP Software Development
,
ERP for accounting
,
ERP in finance and accounting
,
finance management ERP software
,
Finance Management Software