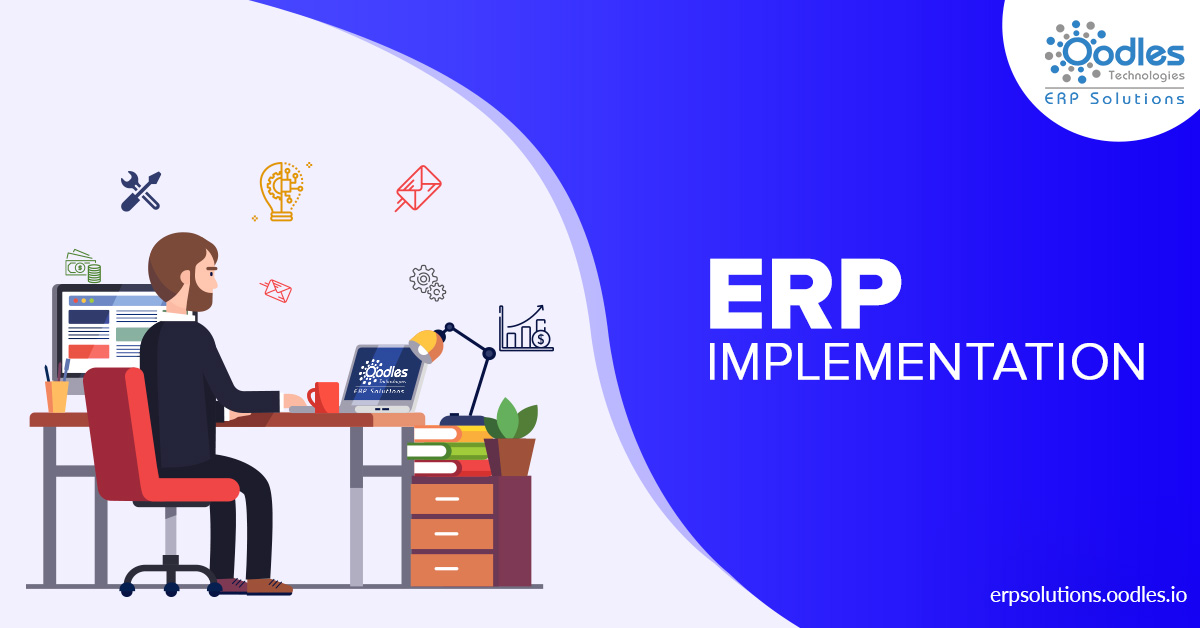 ERP implementation is a long process which takes months to years, and a lot of resources. Additionally, its implementation cost is also high due to longer implementation period. Many companies have so many questions in mind before implementing ERP systems and regarding their selection. The ERP selection process should be done keeping some important things in mind. Otherwise, any confusion and lack of knowledge can incur loss or be ineffective for your company.
All the queries about implementation and curiosities should be covered before you start with the ERP implementation procedure.
So, here are the top questions buyers need to ask before implementing ERP systems and or be sure while venturing into the ERP selection process:
Cloud ERP solution or an ERP solution?
This is the most important question that needs to be asked before choosing an ERP system. Cloud-based systems are in demand nowadays because of their affordability and flexibility. An ERP system has its own advantages depending on your requirements. In fact, there are numerous reasons why your business might go for keeping all files stored locally. For implementing any solution, the cost of deployment, security, and your company's specific needs, etc., all factors make you decide the right software. On-premise ERP system has long time expenses for maintenance after the implementation. On the other hand, Cloud-based ERP solutions have an operating expenditure that's an additional expense for the time till you are subscribed to the service. Many ERP solutions vendors also offer a Hybrid ERP solution which is a combination of cloud and on-premise ERP.
Are the support and training provided by ERP providers?
Implementing ERP systems have a lot of complexity associated with it, and you surely will need to take expert ERP supplier support. Additionally, it's also important that you have a proper knowledge about what type of support and training the ERP providers can offer to you. Make sure that the ERP vendors' give you all the support covering the entire implementation process. Like, to the go-live, and for the following few months. Lastly, do not forget to take downright end-user training for remote, on-site, and classroom sessions so that employees will be confident using the system.
Does the software meet your specific needs?
The major goal behind implementing an ERP in the first place is addressing your specific issues. A company should buy the system that works for their business goals and meets their specific demands. And for choosing the right ERP system, your company needs to have a conversation with the ERP service provider to make them understand your needs.  
What's the final cost of ERP implementation?
In most cases, the ERP implementation cost is going to exceed the budget.
ERP projects are notorious for hidden costs. According to Gartner, 57% of all ERP projects cost 189% of the original budget. Thus, a company should let itself sure of the total budget for implementation from ERP providers.
Go to ERP vendors that ensure you that implementation cost will not exceed the budget. These things need to be taken care before investing in ERP implementation and this is how you'll be aware of the exact price of the project and have no worries in mind.
What features would be beneficial for my company?
ERP vendors offer ERP software systems that almost cover all the core business processes. Companies can go for customized ERP solutions to address your unique needs. At times, you only want some of the functionalities of an ERP system, not all. Therefore, the point here is that a business should only pay for the features that they need.
Read Next: Important Factors That Tell It's Time To Implement An ERP System