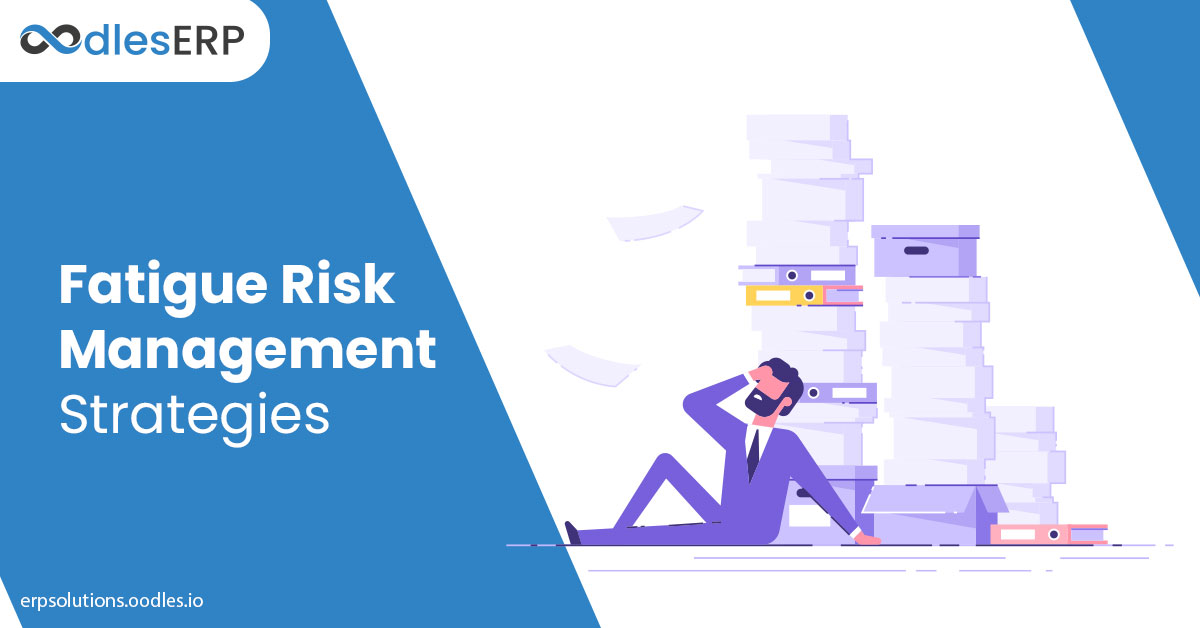 Fatigue is becoming a major concern for organizations and employees. It affects employees' ability to think clearly, impacts short-term memory and decreases attention and vigilance. Tired employees are less productive. A well-planned fatigue risk management strategy will increase employee productivity and reduce the risks of fatigue-related errors and accidents. 
We are an ERP development company that program fatigue management implementation to mitigate fatigue risks. Our development team has experience and skills to automate employee fatigue prevention best practices to minimize compliance risks. 
Benefits of a Comprehensive Fatigue Risk Management Strategy
Improved Productivity:
A fatigue risk management strategy can increase employee productivity. Training sessions are designed to ensure that employees understand how fatigue impacts their work productivity and what measures can be taken to improve it. In addition, a well-planned fatigue risk management strategy will enable employees to feel more productive during the day. It will make the employees more alert, attentive and mentally prepared to accomplish their routine tasks. 
Increased Morale and Satisfaction:
A fatigue risk management strategy can improve the morale and satisfaction of employees by communicating with them the benefits of overall well-being. Morale and satisfaction enable organizations to retain their best employees. In addition, employees who have better sleep habits feel happier and productive, which contributes to a positive and collaborative work environment. 
Reduced Costs:
A well-planned fatigue risk management strategy can enable businesses to save money because of the lower health costs, boosted productivity and less absenteeism. According to a study conducted in Canada (2016), it is estimated that 80,000 working days are lost each year due to sleep deprivation.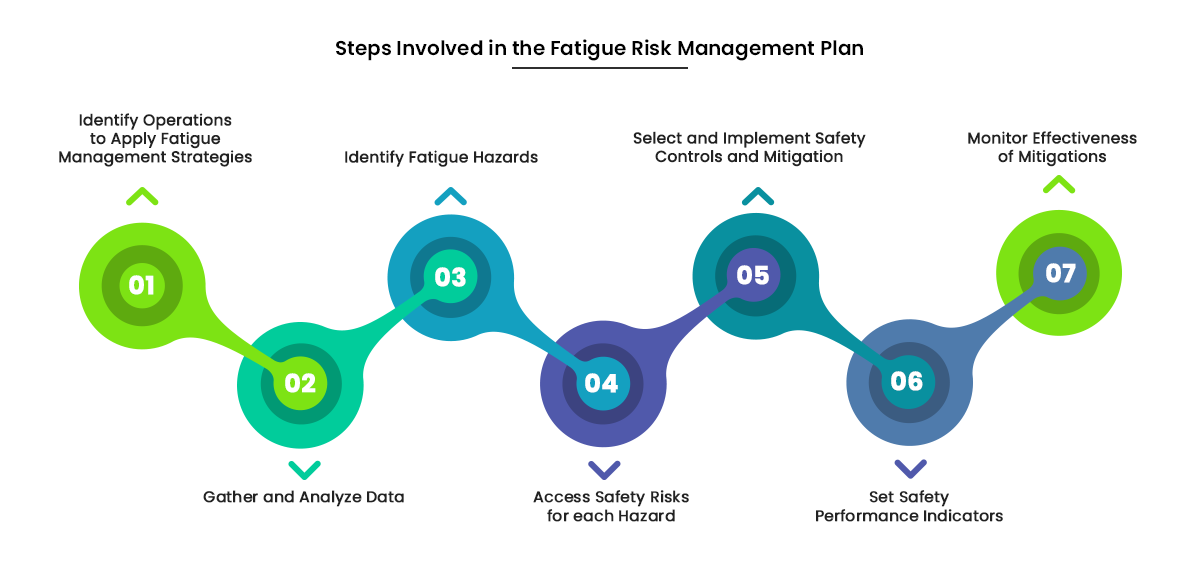 Key Recommendations for a Fatigue Risk Management Plan
Workplace Safety Culture:
Organizations now are recognizing that long days and overly tasked employees do not produce productive results, but instead, it affects employees' health and safety. Understanding the limitations and recognizing fatigue as a hazard in the workplace is the first step to manage risks. 
Rest Breaks:
Organizations can show their concern for worker fatigue by providing areas to employees for rest breaks and encouraging short breaks during their shifts. In addition, workplaces with night shifts should provide space and opportunities for short naps.
Fatigue Education:
Organizations can show concern for their employee health and fatigue by educating them about the risk factors for fatigue in the workplace. In addition, organizations can provide employees with opportunities for sleep disorder assessments.
Science-based Scheduling Practices:
Science-based policies that manage short and long-term work and rest periods are critical for managing fatigue within an organization. It is recommended to develop policies that are consistent with the latest scientific information on the body clock. It will enable business managers to establish limits on daily and weekly work hours and recovery rest periods. 
Shorter Breaks:
Regular breaks during a work shift facilitated both physical and mental restoration. Short and frequent breaks (10 to 15 minutes) can be better than a single long break mid-shift. Shorter breaks will provide employees a chance to feel refreshed when transitioning between tasks. 
Predictable Schedules:
Policies that reduce scheduling variability should be encouraged in the organization. It provides advance notice so that employees can plan their rest hours during their time off. In addition, stability in start times is essential as variability in shift starts has been linked to increased human errors. 
Overtime Policies:
On-call situations and overtime shifts may lead to increased risks especially for the second shift if the work is extended past midnight. Additional precautions like extra breaks and double-check work during these scenarios.
Limited On-call Periods:
Policies should be established and business managers should take responsibility to reduce on-call work periods and provide advance notice if necessary. 
Monitoring and Assessment
An effective and comprehensive fatigue management systems should recognize and address fatigue as a potential hazard in the organization. Organizations can identify and minimize factors that can cause employee fatigue. It will enable organizations to control health and safety risks. 
Increasing Employee Productivity with Workforce Management Solutions
At Oodles, we program the workforce management system to improve organizational efficiency and increase employee productivity. Our workforce management solutions are packed with features like time and attendance tracking, absence management, intelligent and automated scheduling, payroll integrations, biometric integrations, and fatigue management. 
Our fatigue risk management strategy combines software solutions to establish effective and automated schedules and eliminate the risk of non-compliance. 
Connect with our ERP team to avail the benefits of a fatigue risk management strategy!