This blog mainly focuses on the key signs that tell it's time for ERP System Upgrade.
"Customer service represents the heart of a brand in the hearts of its customers." Every year, bad customer service becomes the reason for costing companies billions of dollars. Customer service is extremely pivotal for any business type. Hence, an efficient and smart customer service plays a crucial role in the success of your business. Treating your customer right will make a customer a walking advertisement for your business.
Customer service representatives are in charge of interacting with customers and doing tasks that belong to customers experience. The way CSR's deal with customers diagnoses their relationship with the company. A Good ERP software will help CSRs to gain complete visibility to customer purchasing trends and their account information. Plus, they will have a complete and accurate view of their business and financial situation. However, shortage of appropriate business systems obstructs CSRs from solving the issues that come across working in different systems.
Even if you have a current ERP software to manage your business resources well. Your software may lack some things. Not all systems are created equal.
Thus, if your business is facing these problems in the following situations, it's time for ERP System Upgrade in order to handle customer service the better way.
1. Dealing with multiple calls:
A customer service team deals with hundreds of calls regularly. They experience many customer related queries and problems and try to solve them despite the limited information. But their work will get a lot easier if they will have better and quicker access to a customer's information. As well as, CSRs can offer effective solutions to their consumers.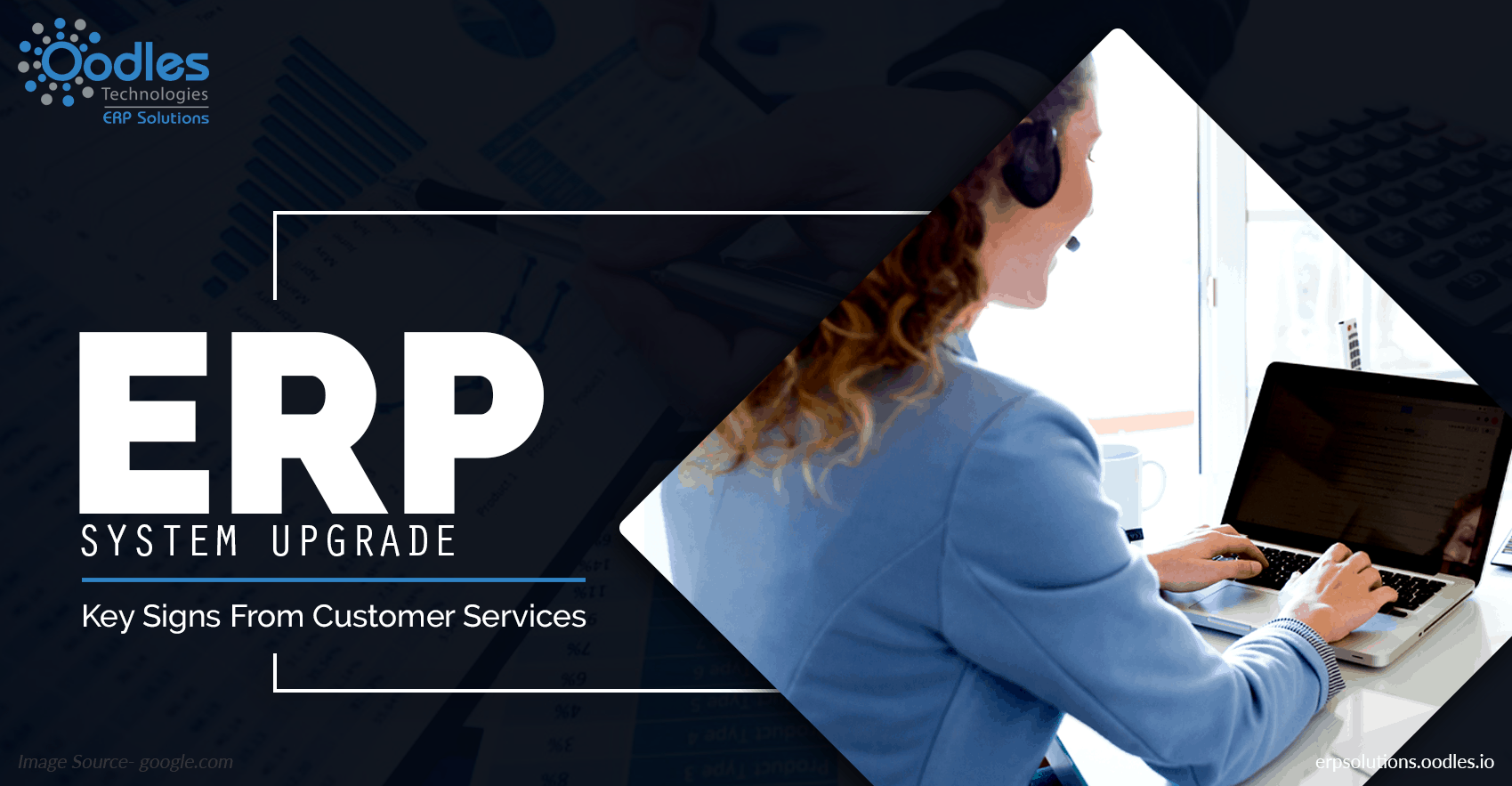 As the technology is constantly advancing, it is essential to know when it's the right time for ERP System Upgradation so that you won't lag behind in the competition.
When a software is user-friendly and provides only meaningful customer insights with speed, CSRs can offer better customer service over the phone. Because now it's simple and fast for them access relevant information.
2. Keeping customer data organized
Does your current ERP system show customer buying patterns and trends? Or consumer history? Yes, you may lack these features. It is equally important that your customer information is well-organized and easily available to see. The goal is to save the time you spend in searching multiple fields to get the information you want.
So, you need to search for features that will help CSRs to have insights about customer buying history, past billing history, and A/R information. That's all your team need to fulfill customer's needs. And that can be done by your ERP System upgrade.
3. Duplicate data entries
Duplicate entries is a common problem when CSRs are using the same system. It can lead to confusion among customers and minimize productivity of a business. That's why an efficient software will be the one that integrates all the customer information and allow CSRs to keep track of customers. And this software should be incorporated with features that will enable CSRs to view updated customer cards.
4. Reducing errors
Automated ERP systems reduce the number of errors done by humans. Your ERP software should have minimum clicks so that it can provide greater visibility to customer information card in one place. It's frustrating to search it on dozens of locations. So, a lesser number of clicks and customized field save your time and minimize errors.
In the last, the ERP System Upgrade timely can help strengthen a business as a whole, keeping customer service representatives happy.  This way,  customers are well served.