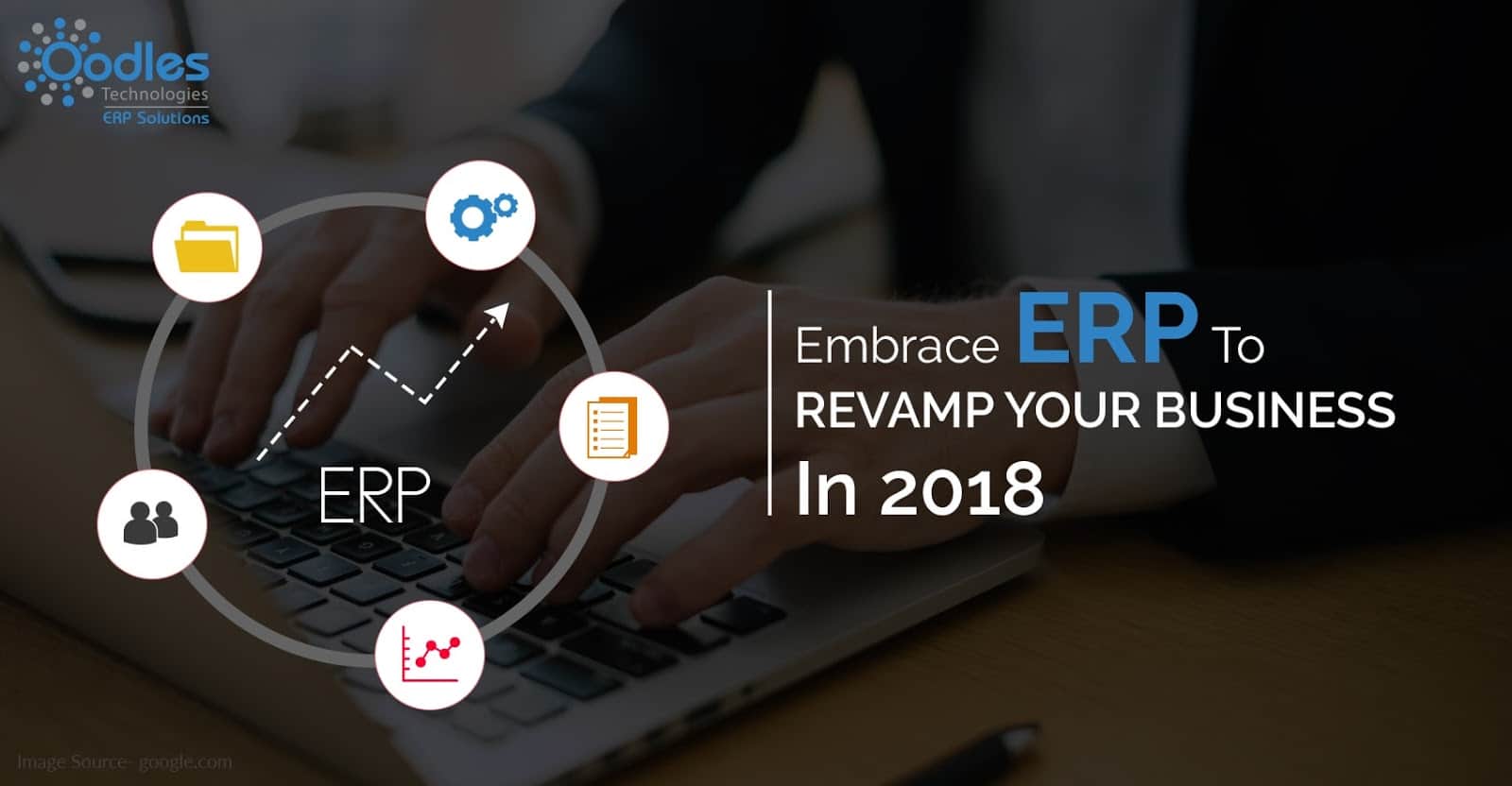 The new year is fast approaching and with it, comes an opportunity to improve your business by means of new methods and state-of-the-art technologies. New Year is the time of change, a time to make resolutions and a new start to anticipate a better future. It is perhaps the best time to do experiments for a change in the picture. It's the best time you try what you have been thinking of doing for years but couldn't fathom a right way to do it. It's time you should embrace ERP for small businesses. 
As you keep on increasing your workforce, it gets more difficult to manage your business operations if you are still using the conventional and outdated methods. Besides, you must keep an eye on the competitors that may outrun you in the future. But why let that moment come when you already have an ace up your sleeve. The thing is, a vast majority of small-to-medium businesses have already embraced ERP and by the year 2018, we will certainly see a massive incline in the number. So the question is, "why should you be the one to stay behind when the whole manufacturing industry is readily grasping the change?"
ERP for Small Businesses
For all we know, the things are going to get more intense in the coming year as the competition keeps on getting fierce with the advent of latest technologies. In such a scenario, embracing ERP in 2018 can give you an edge over your competitors. In this blog, I've explained how you can get the most out of ERP to streamline your business operations in 2018.
Evaluating The Best Available ERP Resources
When you are going to implement an ERP based architecture in your business for the first time, there are plenty of things to keep in mind. ERP can be a big investment and if anything goes wrong, you may end up facing whopping losses in your business. So it is always recommended to carefully examine the market trends and a thorough market research is needed before you opt for an ERP solution.
Following are some things to keep in mind before deciding what ERP solution is best for your business.
Does it also target point solutions like CRM, SCM and PLM?

Does the ERP system provide real-time visibility into the business areas like

capacity, volume, inventory levels and the available equipment?

Is it easily adaptable to the end-users in terms of UI and UX?

How advanced are the business intelligence capabilities?

Does it require any change in visibility and transparency of information?
Choosing The Right ERP For Small Businesses
2018 can be the year of change for your business in a positive way and opting ERP can add value to your business and augment the extent of profitability. There are numerous vendors that offer a plethora of ERP software solutions for various business verticals. From so many options that we have, it gets highly difficult to choose an ideal ERP software that best suits your business requirements. It requires a thorough research and careful planning.
It crucial to assess your existing business resources and manufacturing state. This will further help in devising a neat action plan for the future and help you choose the right ERP package. Also, make a list of your business requirements and finalize your budget. Based on that, start looking for an ERP package that best suits your business requirements. In addition to that, keep in mind all the aforementioned points to evaluate the best ERP resources available at a particular time. The research and analysis alone may take weeks or even months. New Year is possibly the best time to start executing your goals and so you better start from today itself. Good luck with that!