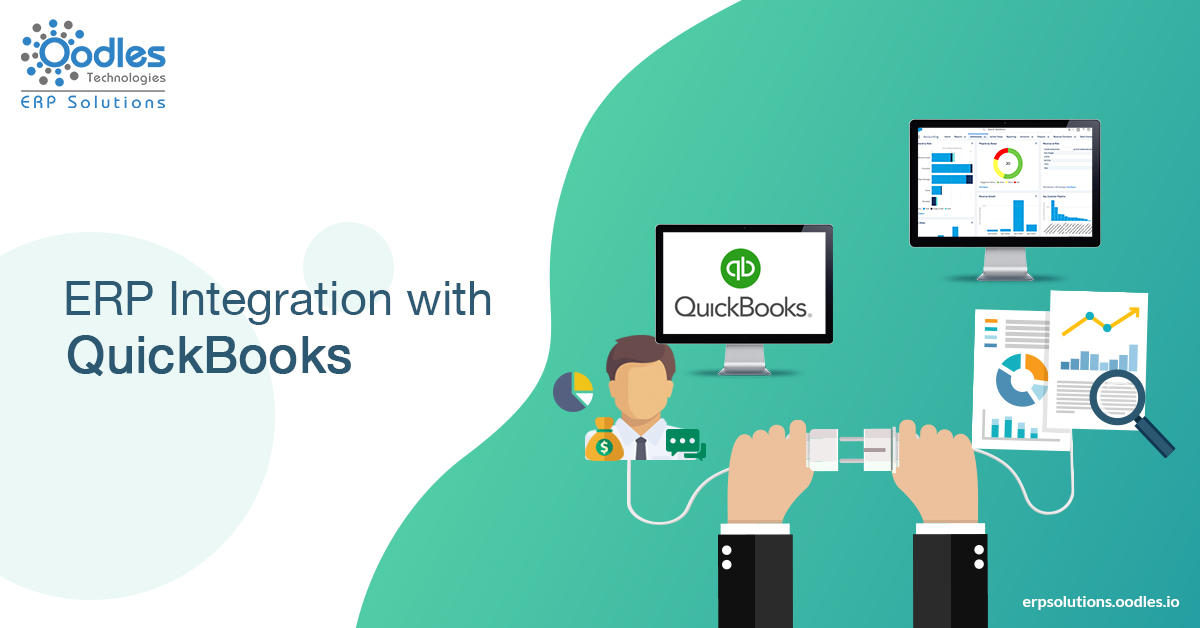 QuickBooks has a gigantic customer base all over the world. It is mostly popular among startups and small organizations and they use it regularly. However, the problem with QuickBooks is that when a company's size increases and complexities grow in number, new technologies come in market, then it is not enough to address the new challenges. ERP vendors offer numerous ERP services from open source to customized ones. If you are a growing company then ERP implementation is a must. Otherwise, you can face issues such as inefficiency, improper planning, and financial problems. QuickBooks can't keep up with the unique demands of your business and lacks flexibility. In this situation, ERP Integration with QuickBooks can prove to be beneficial without spending a fortune on a whole new software solution.
Why Is ERP Integration With QuickBooks the best solution for your Business?
An ERP solution's designed to mainly manage more complex accounting functions for your growing business needs and demands. With an ERP software solution, you can bid bye to old-fashioned methods such as spreadsheets, and get more accurate details of your company's finance activities.
As we know QuickBooks has limitations when it comes to flexibility. So, one can go for integration of ERP system with their existing QuickBooks solution. The good thing is you can keep your QuickBooks system (financial management system). There is no need to abandon your existing system. One can add advanced ERP features to the existing QuickBooks Software. Furthermore, you get away from investing heavily into a custom ERP system solution. Custom ERP solution development is not a simple task though.
Here, simply integrate your QuickBooks with an ERP system solution. It minimizes labor costs, eliminates errors and increases the efficiency of financial operations. ERP comes with some core business modules that need to be integrated with a company's finances management software. Because without this integration, there will be an unclear view of the company's processes available to you.
Also Read: When It's Time To Upgrade QuickBooks To An ERP Software
Here are a few benefits offered by ERP integration with QuickBooks:
1. With this integration, your existing data in QuickBooks get synchronized with other business applications and databases.
2. People who don't want to shift from working on QuickBooks to other systems can import data on it and also when required can export the same to Excel spreadsheets.
3. One can easily share data with external partner sites and other e-commerce platforms.
4. Effective scheduling, timesheet capture, time accounting, as well as commission, contractor, and payroll accounting.