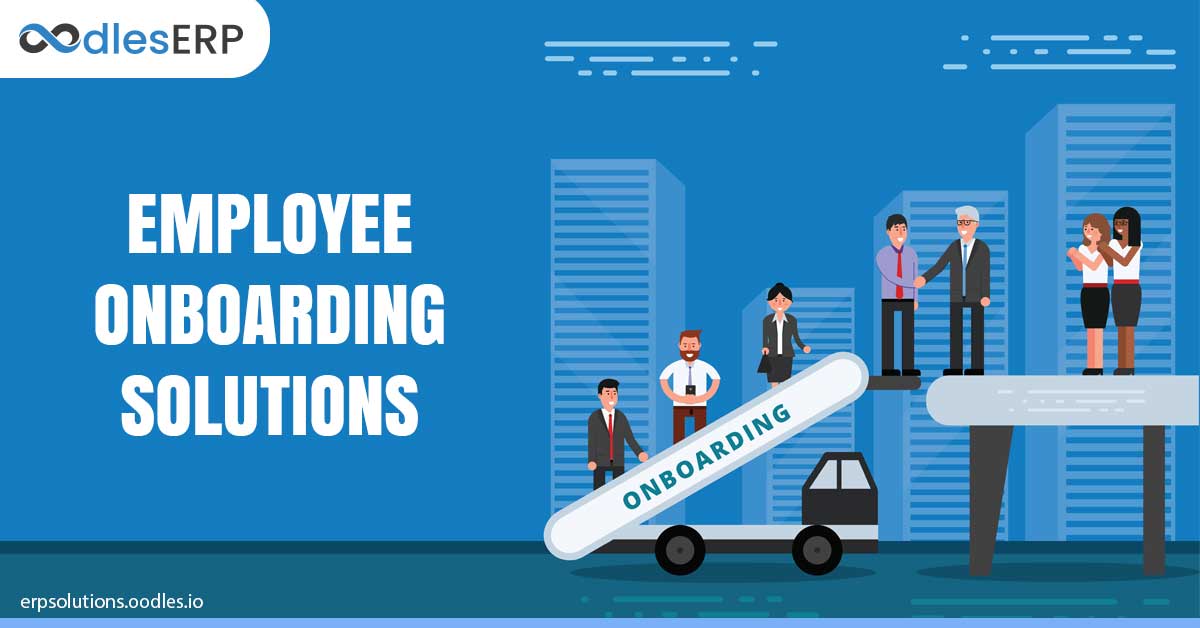 An effective employee onboarding process is an essential part of the new hire experience. Successful onboarding process enhances new hire experience, prevents costly employee turnover, reduces work-related errors, and creates long-term rewarding relationships. Let's explore the benefits of effective employee onboarding solutions.
We provide workforce management solutions to streamline and automate complex employee onboarding processes. Our employee onboarding solutions enable businesses to complete the paperwork effectively before the joining date of the new team member. 
Benefits of an Employee Onboarding Software Solution
Increases Employee Engagement
Highly engaged employees impact the productivity and profitability of an organization. It lowers absenteeism and costly turnover. Successful onboarding can enable employees to feel more connected to the organization. It will enable them to learn about the mission, vision, and values of an organization in an interesting way. Businesses should include activities like providing early recognition for a job profile, gathering and implementing employee feedback in the employee onboarding program to build employee engagement from day one. 
Improves Productivity and Profitability
New hires need time to settle down into a new role. They take time to know the organization and build long-term relationships to forge cross-functional teams. Effective employee onboarding solutions can speed up this process and improve productivity by 70%. It will enable new employees to become familiar with the organization. Proper employee onboarding solutions include goal setting, employee development, and frequent manager check-ins. 
Build Trust and Alignment
Well-planned orientation programs educate and inform new hires about organizational practices. Conducting a collaborative session of the new hires with senior management enables them to know the main goal and initiatives of the organization. It is a great time for an organization to review its mission statement with the new recruits and enable them to understand the company culture. 
Enhanced Accuracy and Accountability
The paper-based employee onboarding process can be difficult to monitor. It will extend the entire onboarding process that will lead to decreased productivity. Effective employee onboarding solutions will enable businesses to track employee progress and enable the new hires to get a good onboarding experience. 
Key Steps to Improve Employee Onboarding Solutions
Follow a Proactive Approach
Businesses can take a proactive approach with both with proper planning and effective communication. HR executives can begin communication with new hires in advance via emails. It will enable the new hires to make a better sense of what they can expect from the organization. For instance, HR executives mail the new-hire paperwork with other essential details like the dress code, the documents lists, and the day of joining. Sharing these details in advance will enable the new team members to feel prepared for a smooth and stress-free start with the company. 
Effective Orientation Programme
The orientation program should be specifically dedicated to ensure that employees are well-oriented before they begin the onboarding process. For instance, the orientation program should include:
* An overview of the facilities provided in the organization
* An introduction to the organization's work culture and the specific technology used like the apps or email
* A brief overview of an organization's mission and vision.
* An overview of an organization's culture, expectations, and etiquette
HR executives should ensure that administrative tasks like filling out new-hire paperwork should only account for a small portion of the overall onboarding process. Using employee onboarding solutions can enable HR executives to simplify the paperwork process. In addition, employee onboarding solutions will automate manual tasks for an efficient and streamlined experience. 
Interactive Onboarding
Employee Onboarding solutions not only simplify the new-hire paperwork but also ensure the onboarding process for the new team members is interactive. The use of engaging training content like images, videos, quizzes, and webinars makes it easy for new hires to comprehend and absorb the information. For instance, HR executives can provide employees with digital gamified training videos for an interactive learning experience. Businesses can even use an employee onboarding software to provide a dynamic company directory that goes beyond the traditional and static organizational charts of the past. 
Digital onboarding solutions enable new team members to create personal employee profiles with accurate and complete information. For instance, they can include details like names, titles, skill-sets, photographs, contact information, location, educational background, areas of expertise and previous employment. These details will enable new hires to connect with their coworkers. In addition, it provides the new team members to review the overall structure of the organization via the live org chart. 
Personalized Training Process
HR executives can personalize the onboarding process as per the strengths, challenges, and preferences of new team members. HR executives should provide every team member with onboarding materials that are relevant to their specific role and location. To completely personalize the experience, HR professionals can use the surveys to learn about the requirements of the new team members. They can even gain insight into their task management, time management, training and communication preferences. 
HR executives can improve job satisfaction levels and productivity by tailoring the onboarding experience to meet employee's unique requirements and preferences. 
Learning from Feedback
HR professionals can improve employee onboarding experience by soliciting feedback and optimizing the company's process based on the findings. In addition, the inputs given by new employees will enable HR professionals to gain valuable insights to make improvements to the onboarding process. 
HR executives can send out anonymous surveys to new team members, asking them for feedback about the experience they had during their onboarding process. 
Gain Benefits of Employee Onboarding Solutions with Oodles
We are an ERP development company that provides custom workforce solutions to ensure employees have a great onboarding experience. From improving employee engagement and performance to improving compliance and employee retention, our employee onboarding solutions have the ability to manage all aspects of employee onboarding. 
Connect with our ERP team to avail the benefits of employee onboarding solutions!