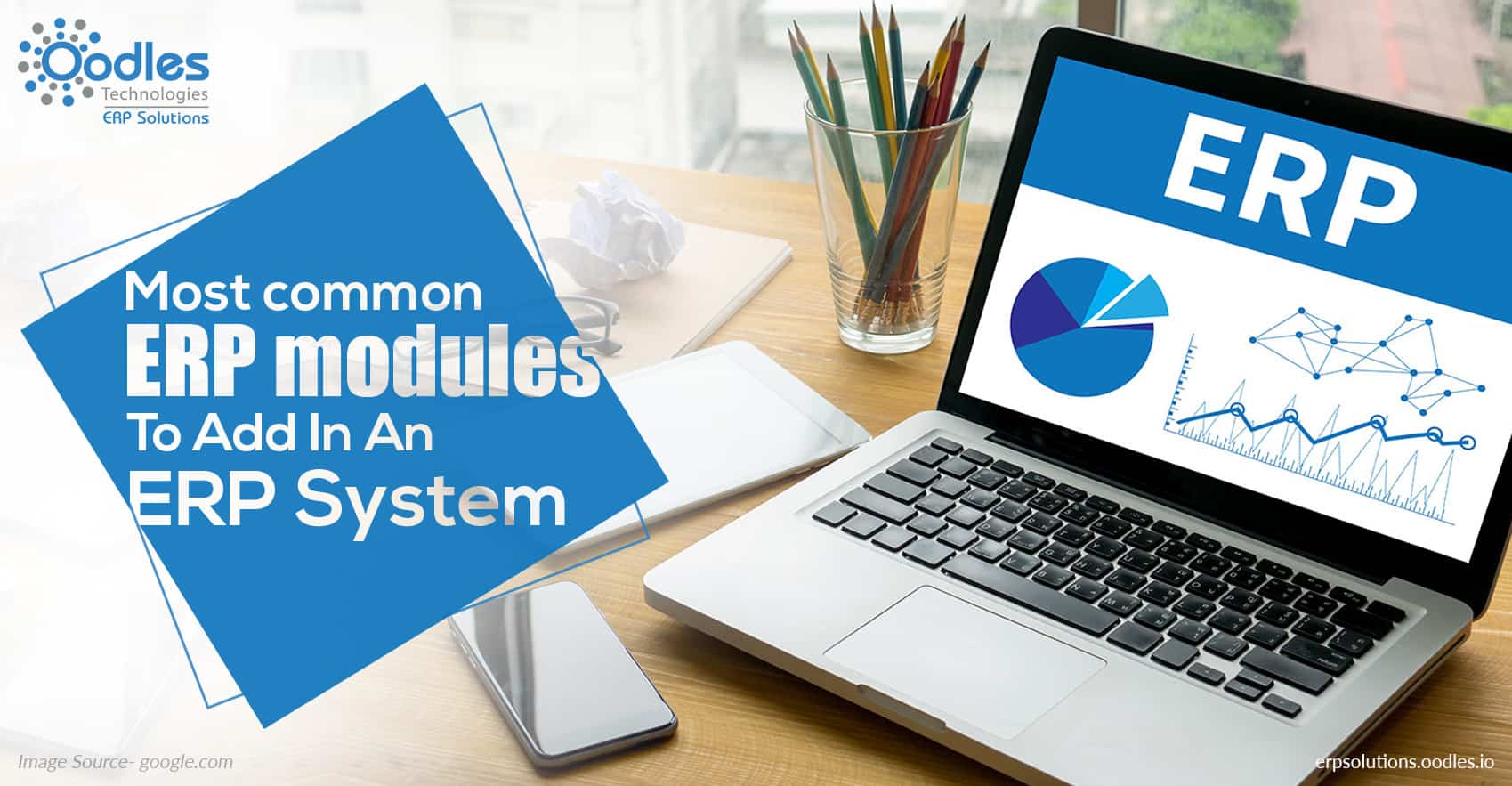 The blog sheds light on the most common ERP modules to look for by a company. ERP software systems add so much value to a company's core business processes. ERP systems are strategic software tools that help to improve business performance, reduce costs and improve business efficiency. However, an ERP software system with only single functionality will not make your business progress faster. And, there will be less productivity. An ERP tool, integrated with a collection of business applications works to provide maximum benefit to an organization.
Potential ERP buyers face the dilemma of selecting an ERP solution from hundreds of ERP vendors or making an ERP selection which offers many functionalities and modules. Majority of ERP providers offer modular ERP systems. This means an ERP software can have a number of modules and applications in one platform as per user's needs. In fact, ERP vendors offer specific ERP business modules separately.
Depending on a user's requirements and needs, ERP systems are integrated with needed ERP modules and customized accordingly. Each ERP module is designed to cover a specific business area. An ERP buyer can add on modules in their new ERP system as per their requirements.
Before you start looking for an ERP, you should know what modules are currently offered by ERP vendors and also what are the most common ERP modules that every business look for and add in their new ERP systems
1. Financial Management
Finance module is the most important ERP solutions module. Every department needs an accurate financial illustration of a company's finances, revenues, expenses, profits, capital, and cash flow. This module manages the entire inflow and outflow of capital or cash. A Finance management module keeps track of all account-related transactions budgeting, bank statements, balance sheet, account ledgers, payment receipts, tax management etc. It has all finance related information of every department in one place. It becomes easier for you to access financial data of any department. So, it has all important finance management features like account receivables, account payables etc. Finance reporting is a significant feature that helps managers, investors, institutions, to make efficient decisions, goals, and strategies for their businesses.
2. Human Resources Management
Without effective HR management, the company would not be able to reap benefits. HR is the department that deals with recruitment processes, management of all employees and HR resources. An ERP system with HR integration puts an end to the tedious and time-consuming HR tasks which, in turn, helps the company to make profits. The module streamlines employee management tasks from recruiting to payrolls.
With HR ERP module, a company can track employee performance and identify HR problems before they happen. This module collaboratively works to lessen the burden of HR department. An accurate information is at the hand of HR team to make better decisions for increasing a company's productivity and its performance.
3. Customer Relationship Management
In any business, managing your customers and satisfying them with your services is the second priority. They are very crucial to the success of your business because the way businesses interact with their customers decides how long they are going to sustain in this cut-throat competition.
With CRM and ERP amalgamated software, it is easy to keep track of your customers' interactions and leads within your ERP system solution. CRM+ ERP software provides useful insights to streamline sales and marketing endeavors.
4. Inventory and Warehouse Management
Inventory and Warehouse management Software facilitates the inventory operations where it helps to maintain the appropriate level of stocks and inventory in a warehouse. It covers everything from stocks, orders, sales, dispatches, quality control, receipts, deliveries and more. Inventory management activities are viewed as the backbone of any organization because it takes a fair amount of time and resources.
Thus, an ERP warehouse software with significant features like inventory tracking, surplus inventory management, accurate financial reporting, production planning, updated information etc is best suitable for managing and controlling inventory.