We primarily rely on doctors and medical staff for the treatment and diagnosis of chronic diseases and illnesses. For effective diagnosis, patients often need to undergo MRIs, CT scans, and other complex procedures. Upon careful assessment of various reports, doctors can start the appropriate treatment. These tasks put a doctor's understanding of every potential human body problem to the test.
Furthermore, we have relied on human talents for healthcare diagnostics from an early age because up until now, this has been the sole standard. However, accurate computer-based medical diagnostics are now possible, thanks to the development of next-gen technologies like artificial intelligence, big data, and machine learning. That said, business intelligence, a game-changing piece of computer technology, has the potential to revolutionize how diseases in the human body are identified.
In this blog post, we shall examine the significance of BI software solutions for effective medical diagnostics with a focus on the key benefits of business intelligence.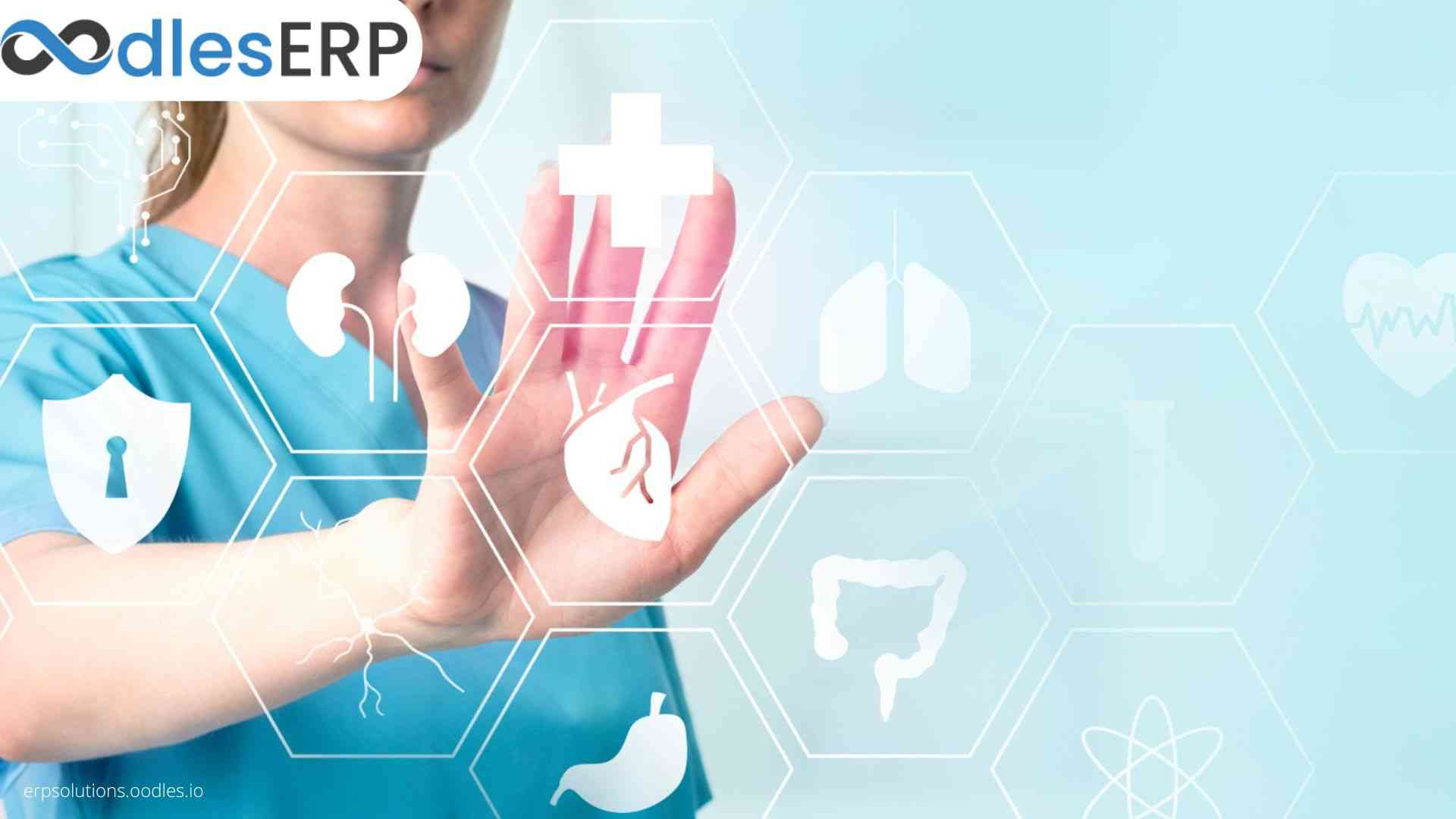 Also, Read BI Application Development For Effective Real Estate Management
Benefits of BI Software Solutions For Medical Diagnosis
The healthcare sector provides the ideal setting for showcasing cutting-edge methods introduced by business intelligence and its supporting technologies. For instance, a type of business intelligence (BI) called machine learning enables computers to decipher and analyze the content of visual data (such as videos and photographs). Let's examine how the creation of BI applications for the healthcare industry improves the quality of life for staff members, administrators, and patients.
Improved Diagnostic Accuracy
Since most medical procedures can be expensive, especially in developing nations, accurate diagnosis is of utmost importance in the healthcare industry. Therefore, it is essential that patients verify the validity of these diagnoses before paying for the associated treatments.
Patients may experience mental stress that is more detrimental to their health as a result of false-positive findings for serious, potentially terminal conditions. Contrarily, precise diagnosis delivered by computer systems reduces the likelihood of such occurrences and might even eliminate the necessity for costly medicines and pointless surgical procedures. 
Similar to false positives, false negatives can also be problematic and occasionally even more detrimental. BI software solutions, unlike doctors, can examine a significant amount of training data to identify even the smallest negative cues. As a result, developing BI applications for medical diagnosis would greatly increase overall accuracy. It reduces not just the financial strain on an individual but also the death rate annually.
Also, Read Intelligent ERP Software Development To Strengthen Workforce Management
Detecting Early Illnesses
Most lethal diseases, like cancer, have a higher chance of being successfully treated if discovered in their early stages. But it could be challenging to identify certain diseases at an early stage due to a number of shortcomings in contemporary diagnostics. Using BI software solutions in healthcare can identify early signs because of AI's finely calibrated pattern recognition capacity. As a result, it may lead to prompt treatment and ultimately save a great number of lives.
Diagnostics Based On Images
When analyzing or scanning patient records, BI software solutions use data visualization techniques to spot patterns that could be signs of various irregularities. Several institutions in the US utilize computer vision techniques to quickly identify a neurological disorder by analyzing CT scans. This technique analyses and draws conclusions from CT scan images around 150 times faster than it would take a human doctor.
Also, Read Business Intelligence Solutions To Accelerate eCommerce Growth
Health Imaging
Physicians have benefited from computer-aided medical imaging during the past ten years, but it hasn't yet reached a new level. Doctors were able to interpret numerous irregularities thanks to the creation and processing of the provided photos by BI application development for healthcare management.
BI technologies can probe deeper into minutiae that the human eye may easily miss. It allows doctors to examine images from various angles, which is extremely helpful for precision medicine. These pictures could reveal a lot about the early stages of an illness like cancer. One of the main benefits of building BI applications for the healthcare industry is that we can teach computers to identify various illnesses. It is essential for identifying unusual diseases that could evade conventional diagnostic techniques.
Conclusion
It is clear from the above discussion that business intelligence has the potential to revolutionize medical sciences. It not only allows medical personnel to speed up their diagnostic procedures but also raises the standard of healthcare facilities. Besides, it is a perfect alternative to conventional medical procedures because of how precisely it produces high-quality results. In addition, recent advancements in the healthcare industry have made it possible to do common healthcare-related jobs using tech-driven techniques. The need for BI software solutions in the healthcare industry has skyrocketed over recent years. Nevertheless, in order to get started effectively and extract maximum benefits from BI software solutions for medical diagnostics, it is crucial to select the right technological partner.
At Oodles ERP, we provide end-to-end BI application development services to help enterprises enhance their productivity and achieve higher operational efficiency. We are a 360-degree ERP development company with a track record of developing BI applications for business use cases that span multiple industries. Our development team is adept at creating and putting into use sophisticated AI algorithms to improve corporate productivity through efficient data analysis and wise decision-making. With the help of our enterprise-grade BI software development services, companies may use customer data for precise planning, forecasting, and execution plans that are informed by data. We have successfully completed a number of large-scale BI projects for clients from all around the world. For more details, drop us a line at [email protected]. 
Tags:
BI application development
,
BI Application Development For Healthcare Services
,
BI software development
,
BI software Development service
,
Business Intelligence Solutions