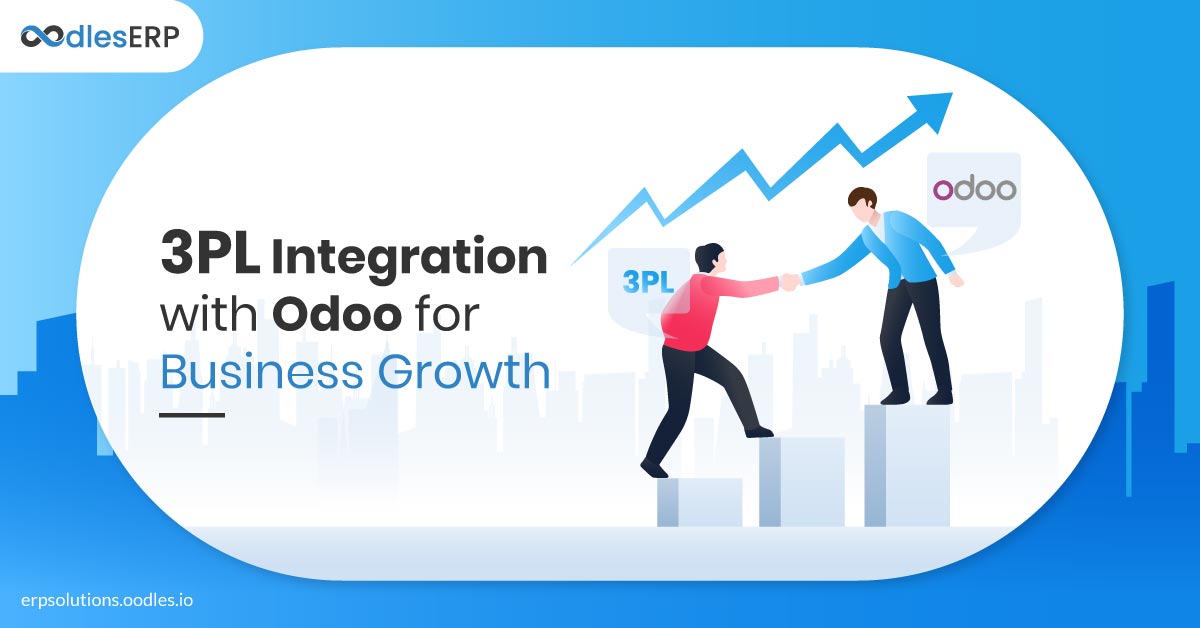 3PL Integration with Odoo: An Overview
Manufacturers, retailers, and distributors need efficient logistics and warehousing processes to maintain a steady growth trajectory. However, it can often be expensive and requires such businesses to avail third-party logistics (3PL) services.  Read the blog to know how 3PL integration with Odoo boosts business growth. 
According to Third-party logistics study (2016), the global 3PL industry generated US$ 750.7 billion in revenue (2014). With third-party logistics services, businesses can manage all aspects of moving goods from manufacturers and distributors to end customers. A 3PL service is used in logistics and supply chain management to outsource an organization's shipping and fulfillment services. The services include transportation, warehousing, customs brokerage, freight audit, shipment tracking, materials procurement, inventory management, and payment.
Using 3PL services sellers now only have to manage their stores and stock as many products as they want. All products can be stored in a 3PL service provider's facility. 3PL service providers hold products until they are sold. Once the sales happen, they deliver products to their destinations. They also provide services to pick goods from a supplier and store them in their warehouses.
Features of 3PL's Value Added Services
Custom Labelling and Packaging: At the time of purchasing goods, the value may already be printed on their label. But, a seller may choose to add a new value on them. For this, they may need to re-label all products and update the packaging. A 3PL service provider manages such activities for the seller.
Product Destruction: 3PL service providers are responsible for proper packaging, appropriate labeling and accurate documentation of products. But, if any damage occurs at the retail location, then 3PL manages damaged products appropriately. They can either take the responsibility of damaged products or develop a case to defend their liability. It adds experience into its knowledge base to avoid such conditions in the future. 
Order Fulfillment: It is an integral part of retail businesses. As retail businesses grow, it may be necessary to outsource their shipping and fulfillment operations to meet customer demands. 3PL services enable businesses to save time, money and resources to focus on more strategic tasks like product development and marketing. Service providers also transport goods to their destinations. They ensure that customers receive their orders on time. 
Benefits of 3PL Integration with Odoo
Inventory Management:
Odoo manages all the stock related transactions and provides essential details to sellers. These details include current inventory levels and the quantity dispatched to customers. This information enables sellers to get complete visibility about the availability of products. 
Scalability:
A 3PL service provider can scale a seller's space, transportation, and labor depending on the requirement of services. 3PL integration with Odoo enables manufacturers and suppliers to effectively grow in new territories without much hassle.
3PL Integration with Odoo
3PL Integration with Odoo is a complex and challenging task. There are a variety of issues that demand attention like synchronization of inventory, sales orders, purchase orders and shipments from Odoo to 3PL and vice-versa. A 3PL connection can be achieved by either API or FTP connection provided by a third-party vendor. At Oodles, we can also use EDI based integration over FTP server as per the latest trends and demands.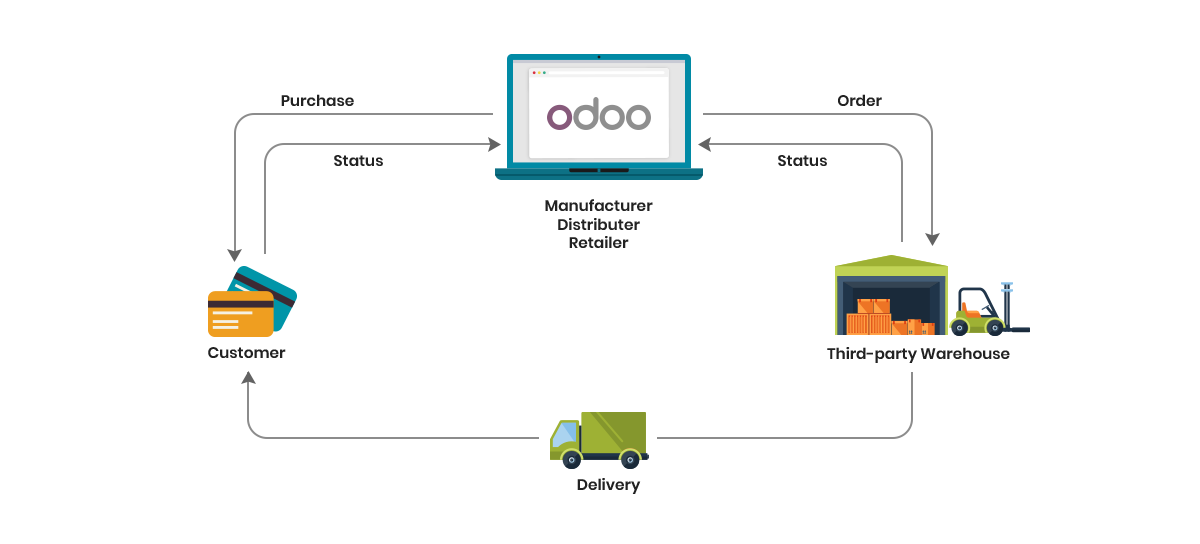 Gain Benefits of 3PL Integration with Oodles
Empower your business with our Odoo development services. We provide solutions for seamless integration between Odoo and 3PL service providers. We can build a central system for businesses so that they can easily communicate with 3PL. With our integration services, businesses can provide all sales related details to 3PL service providers. It ensures that businesses receive real-time stock updates from service providers.
Our development team can perform the following operations from Odoo to 3PL :
Export shipment details 

Export Bill of Materials (BOM) from Odoo to 3PL

Import Odoo export to 3PL

Export delivery order and synchronize its status to Odoo

Sales return export and integration of backfile

Stock report sync from 3PL

Inventory adjustment integration from 3PL to Odoo

Supplier product and barcode export from Odoo
Concluding Thoughts
If a business is growing at a rapid pace than predicted, it can face several challenges like increased costs, insufficient labor, inadequate manufacturing facilities, and staff expenses. 3PL integration with Odoo enables businesses to solve these challenges efficiently. Inconsistent inventory capacity and unpredictable costs can damage a business. A 3PL service with reliable inventory solutions can prove to be beneficial for such businesses. It can streamline the flow of goods for optimized resource consumption and delivery. With proper infrastructure and transportation solutions, 3PL service providers can be beneficial to businesses of any industry, size or location. 
To Read More: Simplify Cash Flows with Odoo's Point of Sales Module