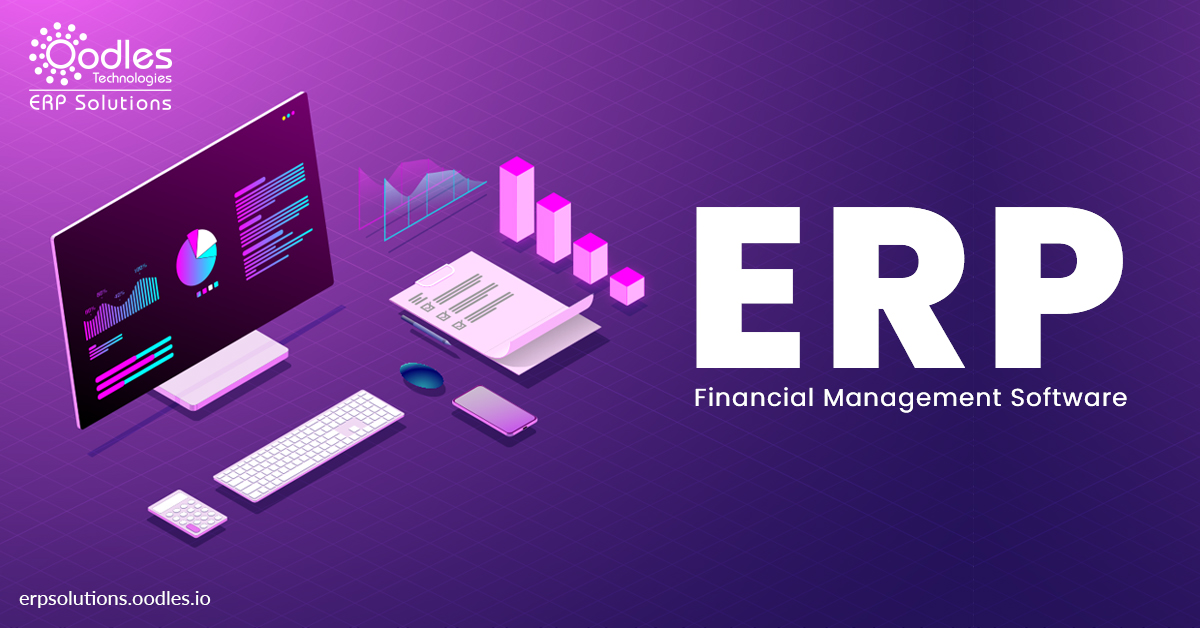 ERP Financial Management Software: An Overview
Whether it's about easy tracking of orders, giving 24/7 customer services, managing product planning or generating financial reports, ERP (Enterprise Resource Planning) has given a swift rise to businesses. One of the most important modules of ERP is the financial module. It generates analysis reports such as ledgers, overall balance sheets, quarterly financial statements, and trial balance data. ERP financial management software is considered as the backbone of every business. It is a building foundation for a company which helps in managing and gaining insights into its ongoing ventures.
No doubt this software can take your business to a next level but at the same time, if it becomes disjointed or broken, the implications can surely impact the profitability of the business.
Read on to discover the challenges and solutions your organization might be facing related to the financial management.
Evaluating ERP financial management software can be an overwhelming task because there are many things to consider.
Rest assured, we have made it simple for you by defining some key areas where you really need evaluation.
Functions of ERP Financial Management Software Module
Invoice tracking

Profit tracking

Audits

Budgeting

Streamline investment decision making
Challenges and Solutions for ERP Financial Management Software
Business Processes
Challenge One:
One of the financial challenges companies face is that their business processes are inefficient. The reason for this may be that process has been developed a long time ago and the company did not get the opportunity and time to check the efficiency.
Sometimes they need to spend more time on the existing processes. For this, redundancy or excessive paper documentation is required.
Solution One:
Going with new ERP financial management software is the best way. With new ERP software, the organization will have access to review its current processes, modify inefficient processes and asses the added value to the business.
Challenge Two:
As the organization grows, the business processes may change. The business model may get changed and the new staff would be hired. Thus, requiring changes in rules and policies.
For instance, most of the disparate processes are found in the purchasing process. Every department of the organization creates its own process to support the ordering, requisition, and receipt of purchases to meet the organization's requirements.
Solution Two:
Implementing new financial management process could help standardize the business processes.
For instance, the purchasing module supports the electronic creation of an order that is further routed for approval and is converted to purchase order. Since the information is stored electronically it can be accessed by multiple users at the same time.
System Integration
Challenge:
There are several functional applications such as human resource and accounting installed on different platforms. They need to be purchased, maintained and serviced.
Now, the organization will either purchase it from external vendors or ask the internal staff to develop it. These systems are not able to integrate with each other and as a result, inefficiencies occur in the processing and storage of data.
Solution:
Implementing financial management software developed using current technology offers the opportunity to run the applications on the same platform. Since these systems are open source integration becomes easy.
It also allows to run applications across multiple platforms and reduces system redundancies.
Reporting
Challenge:
Traditional financial management software did not allow users to create charts and graphs to display financial information. Due to this, users had to rekey data into spreadsheets or other desktop productivity tools.
Solution:
Current ERP financial management software comes with the functionality to support graphical representation of financial data through direct integration with third-party reporting tools. It is a beneficial functionality in cases where data need to be presented to executive management and to support day-to-day management of the organization.
Concluding Thoughts
In this technological era, it's time for businesses to evaluate their existing ERP financial management software to increase the profitability and overall growth of the company. The best thing is there are a lot of solutions in the market to alleviate these challenges faced. A good financial management software would not only streamline your business processes but also integrate systems, enhance reporting flexibility and reduce total cost of ownership.
Also Read: Postmodern ERP: How it can Benefit Your Business