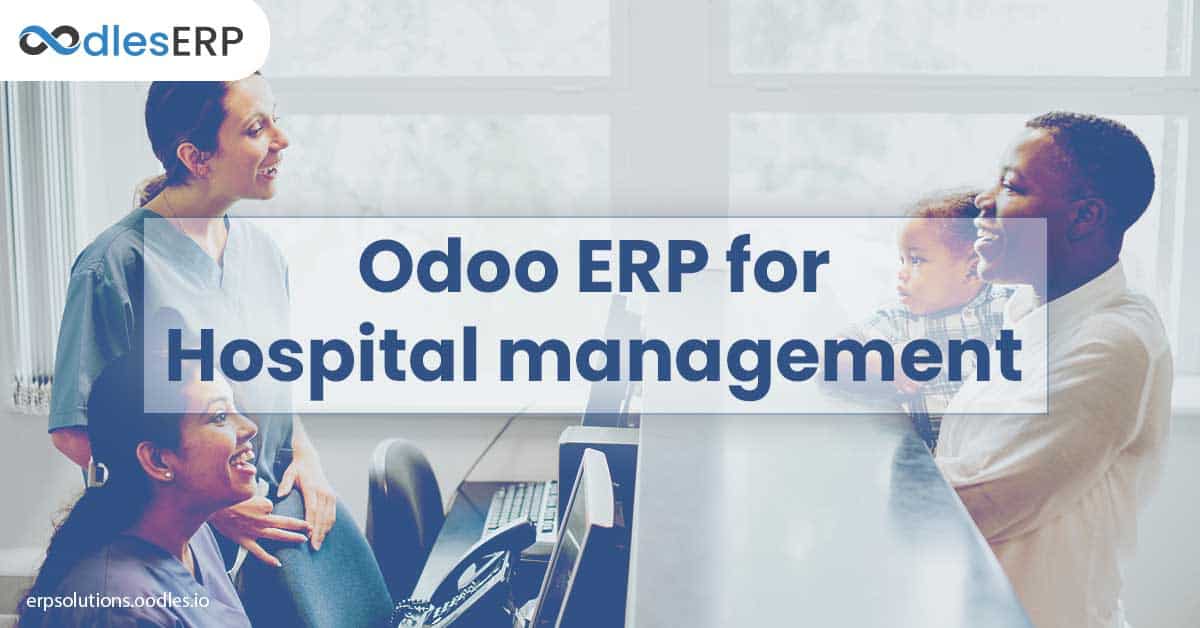 In the current times, hospitals and medical institutions are the center of civilization as we know it. From maintaining patient records to equipment and infrastructure management, healthcare has a complex array of tasks to provide quality services to citizens. However, the same can significantly turn up their expenditure if managed manually. Odoo ERP for hospital management automates and simplifies recordkeeping of patient details, invoice generation, financial statements' drafts, monitoring staff schedule and performance, and generating/uploading/emailing patient reports. At Oodles, we offer custom Odoo development services to enable hospitals to efficiently execute tasks and maintain accurate records. Take a look at some of the features of a hospital management system.
Features of Odoo Hospital Management System
Record Patient details
Odoo ERP development for hospital management ensures that there is a central database for patient records. Here, a customer profile is generated when a new patient visits the hospital. After inputting patient details once, this profile is updated as per consultations, tests, diagnosis, reports, prescriptions as well as the fee incurred. It also keeps a record of prior and future appointments to notify the respective healthcare professionals as well as the patients.
Neo-Natal Patient Record
As newborn babies require special care, their records differ from an average patient. From data such as weight, time and date of birth, health, mother's details, to the whole care package for the first few months of the child including vaccinations, this recor maintains all the required details.
Lab Test Requests and Result
Odoo ERP for hospital management includes putting in requests for lab tests as well as results of tests already conducted. It's for the management to access, identify, and communicate the status of their tests to the patients.
Invoicing
Odoo automates the generation of invoices. It also keeps track of all invoicing, payments, and dues of all customer profiles.
Manage Appointments
Odoo allows patients to book appointments online as well as simplifies registering appointments booked through the call center onto the database. It can also be programmed to notify patients and healthcare professionals of the appointments due in a week or month.
Thus, Odoo makes hospital management streamlined and efficient. It aids the management of patient records, diagnostic tests, intensive and neonatal care to a great extent.
We are an Odoo Development Company with the goal pf revolutionizing management applications with cutting edge technologies. We offer a host of web and mobile application development services along with backend/frontend development for SaaS for ERP systems as well as purpose-specific software for workforce, human resources, customer relationship, accounting, and finance management. We provide customized software development to suit your business needs and budget. Contact us for implementing Odoo Hospital Management NOW!
Read More: ERP For The Healthcare Industry: Top Benefits