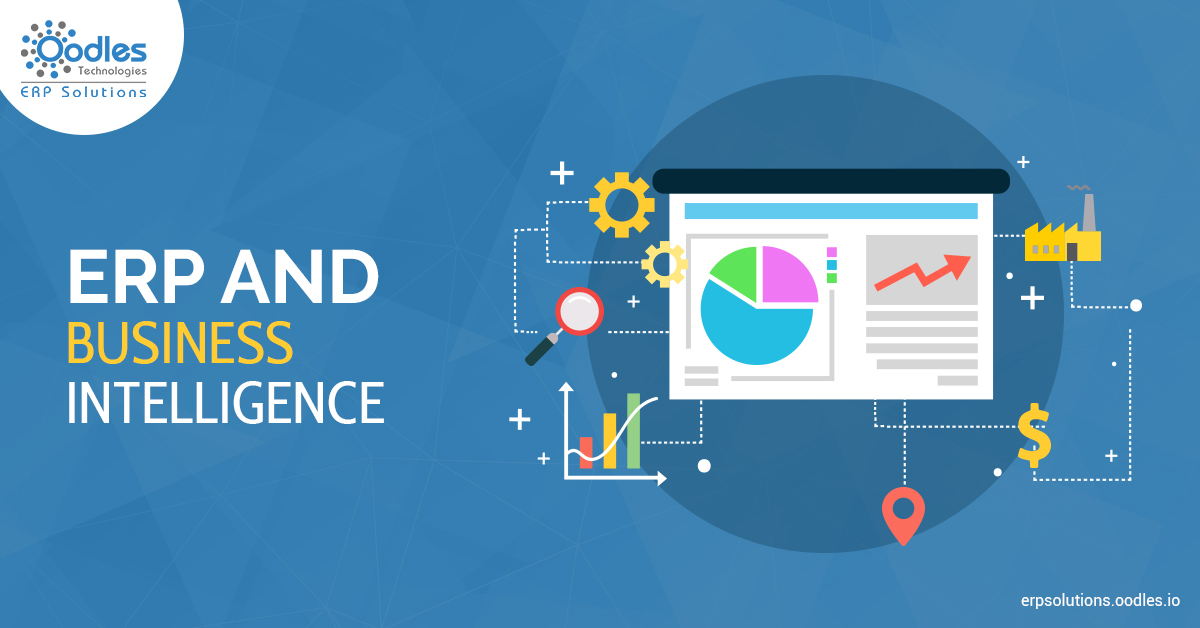 Almost every business of any size has started using ERP systems to keep silos of data at one common software platform. There is no use of tons of data if it can't provide you with the useful information. The problem is data is everywhere, but information is nowhere. To make the most of the data, leveraging business intelligence tools is very essential. Now, companies have released the importance of existing data and how it can be utilized to draw out meaningful insights. Therefore, they have shifted their focus towards big-data initiatives. ERP is a foundation tool for any sophisticated business. ERP and business intelligence integration enhance the analytics work.
Business intelligence is a process that makes use of some tools and applications that analyze data and presents actionable information drawn from it. This information is used by the companies to make informed business decisions. BI works on facts and makes use of historical data to present information that can be used to take actions. In ERP systems, analytics is a standard feature.
Before we go further, let's understand what role business intelligence plays in ERP software.
To start with, let's take a grasp of the importance of analytics reports generated by software systems. BI tools perform data analysis and generate reports, summaries, dashboards, maps, graphs etc. So, the analytics provide users with the data knowledge to know about your business much better.
Top benefits of performing data analysis :
1. It helps in minimizing business costs.
2. Recognize business problems.
3. Identify market trends
4. Faster and better decisions
ERP and Business Intelligence (gives high-quality data insights) integration can help companies to unearth opportunities to improve the efficiency of business operations.
For example, dashboarding, graphs and data intelligence can offer you with the intelligence and knowledge for better decision-making. Furthermore, a predictive data model that used historical customer data to discover customer behaviors and demands. It also allows them to quickly respond to consumer demand.
Also Read: The Role Of Big Data Analytics In ERP Applications
Now, Find out about the benefits of integrating  ERP and business intelligence tools :
1. Legacy data:
Legacy data is considered to be a vital aspect of an enterprise application. It means the data is dropped over to another system from a previous software system. It is very important for companies to leverage legacy data. Otherwise, it can lead to losses. Business Intelligence tools can only help in using this legacy data and perform a correct analysis.
2. Data warehousing:
Every ERP system gathers a colossal amount of data every day. This data needs to be processed alongside to glean useful insights. Contrarily, a huge data remains unused to its full potential. For this reason, when it comes to Data warehousing, business intelligence should be applied in ERP.
3. Only facts based decision-making:
BI tools and techniques don't let companies rely on the instincts for crucial strategic decisions. However, Business intelligence provides accurate information based on facts and represents market trends and patterns.