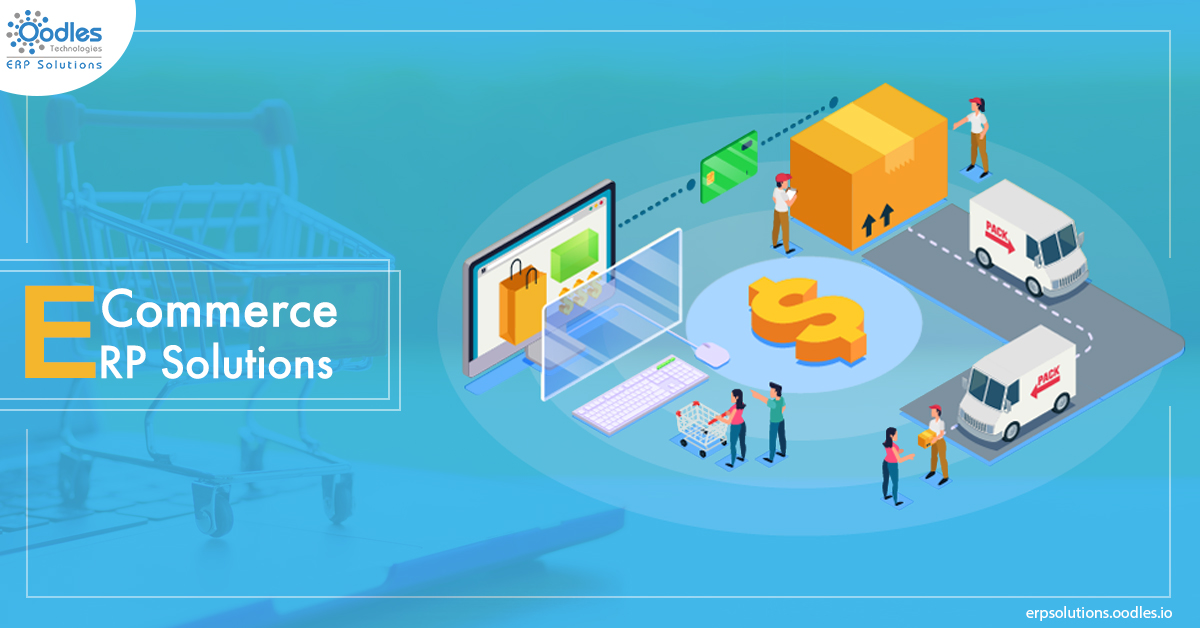 The blog describes how important are E-commerce ERP solutions for a company.
When your E-commerce business grows, it needs a system that facilitates all the processes. Without an ERP system, one cannot manage the growing complexities of the e-commerce business. An ERP software solution is not just limited to work for operating back-office functions. When you use the ERP system separately for entering sales order received from the web, you are just wasting time and putting many efforts that are of no use. Updating product data on ERP system also escalate your work. These all redundant data entry processes make way for errors caused by transferring data to the ERP system. And it becomes very costly for any business.
Most of the companies are keeping ERP systems (manages back-end operations) away from customer-interacting systems. So, the lack of communication between the two systems creates confusion and problems. But integrating these two systems provide users with greater commercial visibility and eliminates costly errors. For an online business, E-commerce ERP solutions have become the need of an hour.
Here are some disadvantages of managing them separately.
1. Redundancy and inaccurate customer data.
2. Inaccurate product information
3. Improper stocks management
4. Outdated product prices.
Top benefits of using E-commerce ERP solutions :
1. Track Inventory Levels
Online business owners mainly face problems in managing their inventory. In fact, it is the common pain point of e-commerce for both companies and customers. An ERP system should be connected to your e-commerce platform. Since customers take orders from the e-commerce site and it needs all the important and updated details, this is only possible when ERP is connected to an online platform. Otherwise, you will not be able to keep track of or monitor inventory. By integrating your ERP system with your e-commerce, you have all updated data about your inventory and that too in real time. This helps users to answer customers about the availability of stock. Now, your customers can easily find information regarding available products, their price, quantity, product description etc. This way, you can ensure good customer support and preserve your reputation among those customers.
Also read: Why Choose Shopify E-commerce Platform?
2. Updated data for customers
Not only this integration helps in keeping track of all the back-end information but also lets various businesses keep their customers up-to-date about the status of their orders. For example, Customers will get notifications when the products are in stock again, whether it is currently in stock or not.
E-commerce ERP solutions provide you with automated customer updates. When customers are happy and satisfied, they return back to your services again and again. So, it helps you in giving the best customer service and handle real problems instead of answering order status questions.
3. Real-Time Reporting
With a centralized ERP system, companies can access real-time data of the situation on all levels of the system. So, revenue reporting in real time is provided by ERP systems integrated with an e-commerce platform. It enables you to simply run a report for a certain time period and determine your revenue at any given moment. ERP brings automation which offers faster access to information. This information is more accurate because there are no manual tasks involved in making reports. Manual work is prone to mistakes. Reporting done with ERP integrated e-commerce platforms provides you data at any point in time when you need it.