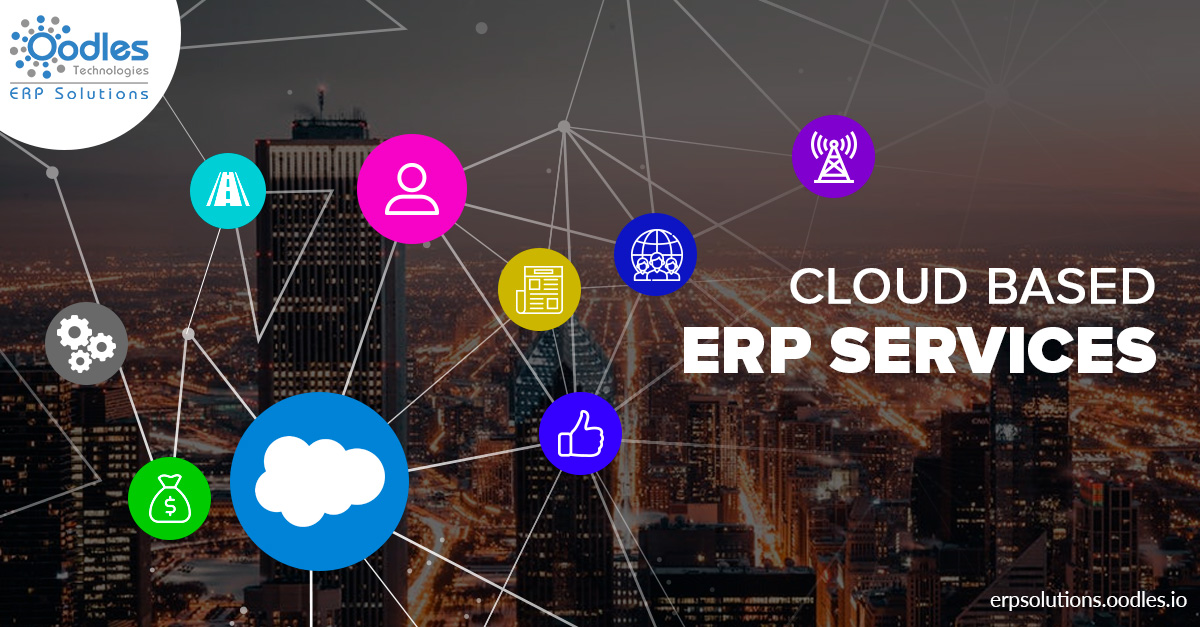 Cloud ERP system is an enterprise resource planning software that's hosted on the cloud. A user can use Cloud ERP services or application via the internet only.
Why is there so much hype about Cloud ERP services?
Every company is always looking out for the services that save money and time while doing business. A cloud-based ERP solution is the perfect system that makes your dream a reality.
Cloud-based ERP services are the fastest growing area of the global ERP market. These services are currently driving the majority of new revenue growth for businesses. Additionally, Cloud-based ERPs are found to be safer than on-premise ERP applications. This is because Cloud-based management solutions make use of backup structures and security protocols to prevent data loss. So, you do not need to worry about data security.
Cloud ERP systems also help companies in getting rid of spreadsheets, eliminating customizations, offering lower costs services, and generating better reports.
Another factor that makes it the best ERP solution is that a company can access critical business information at any point of time and from anywhere.
Therefore, moving from on-premise ERP systems to cloud ones can be a fantastic idea for companies. If they want flexibility, security, and scalability from the software, then cloud ERP services offer these at affordable prices.
What makes cloud ERP services the best?
Below are the key benefits offered by cloud  ERP services:
1. Lower upfront costs and maintenance cost
There is no hardware and software cost in case of the cloud system. You only need to pay for cloud service periodically which helps a company focus entirely on other things.
2. Access from anywhere
Cloud-based ERPs offer you the access at any time and anywhere which makes it a faster solution for companies. Using Cloud-based ERP platforms, one can access it from any remote location with an ease. That means, it can be accessed securely from any browser.
3. Data security
It offers great data security. The cloud ERP system offers secure gateways for data management to prevent data loss.
4. Faster Innovation:
Cloud-based ERP systems have more flexibility when compared to traditional in-house ERP. It also has a faster clone of the development process. This makes the research part and innovations easy without disturbing a company's operations.
Read Next: Deep Insights Into Cloud-Based ERP Applications