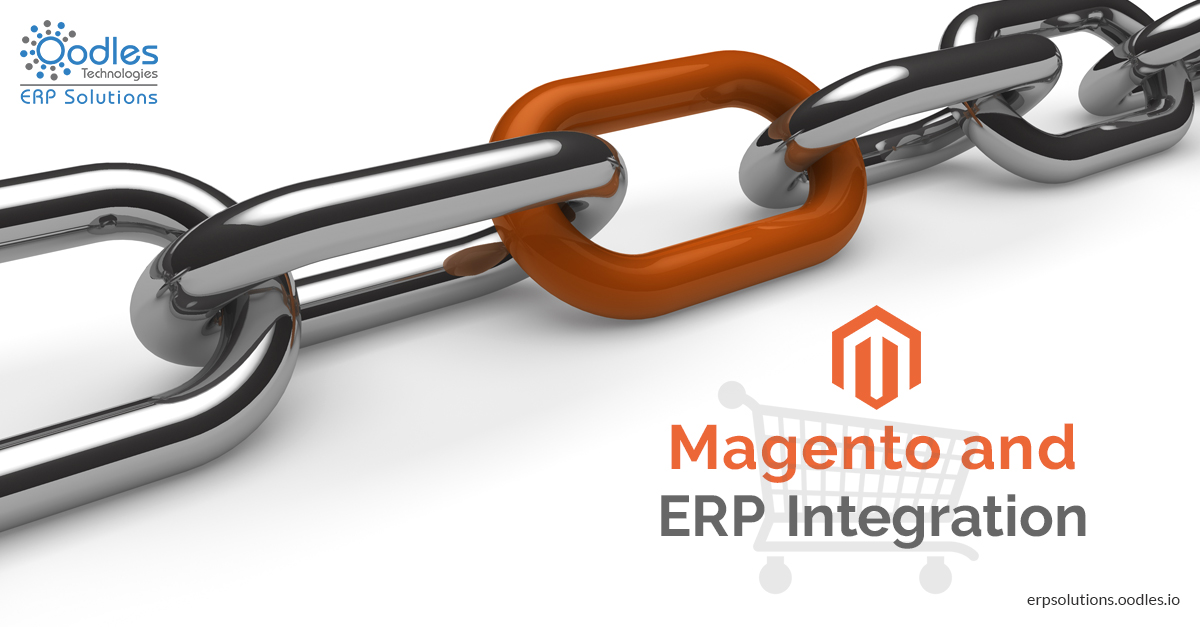 By opting Magento for your e-commerce platform is the best decision you have made so far. Now, you fall in the category of more than 150,000 merchants worldwide who are using the Magento platform. On the other hand, ERP is a common business tool that can't be ignored when dealing with complex business processes and helps to grow your business. That's why every company uses ERP software to experience maximum business benefits. Here, the important viewpoint is the integration between Magento and ERP software because by doing this you can easily track inventory and modifications happening in your firm. A company can benefit from Magento eCommerce Integration with ERP Software in a number of ways. Their integration will help you do fast order processing, achieve data transparency in real-time, and provide access to synchronized inventory data.
Magento eCommerce Integration with ERP Software enables the flow of information bidirectionally between two software and eliminates the need of entering data in both systems.
Here are some important things you need to consider when planning to do Magento eCommerce Integration with ERP Software:
1. Understand order management
Before integrating Magento and ERP, it is important to understand how order management works, only then you will be able to reap its benefits. Order management is vital for Magento store. You can monitor the product related data easily by making use of attributes that are used for product related information. This data is sent into ERP software for converting it into an order. Everything will be reflected in the ERP system and you don't need to re-enter data which means it saves a lot of time. This data will further assist you in effective order management.
2. Be well known about the ERP System
You can't succeed with this integration if you don't know one system thoroughly. It is imperative that you comprehend the working principle of an ERP system to get through the integration. ERP systems operate by using different parameters and settings. For the integration part, you have to know Magento terms required for the integration as well as understand the ERP system thoroughly to roll out the integration process.
Misinterpretations about the specifications and the settings of your ERP system can put you in a dangerous phase while integrating the two systems.
Also Read: Top Reasons Why Magento E-commerce Development Is The Best Choice
3. Fix the Budget and Time period
While integrating Magento and an ERP system, you will need to limit the budget and the time frame for completing the whole task. For deciding this, you need to examine your business goals and the degree of automation required. This way you can fathom total requirements for the integration and will further make you set the budget and timeframe.
4. What Data needs to be Exchanged
You have to select what data you want to get exchanged between the two systems. Whether you want a two-way data stream between the two systems, or don't need data exchange, doe ensure what you require. Furthermore, you need to define the time interval between two data exchanges. The whole process is dependent on your business needs.