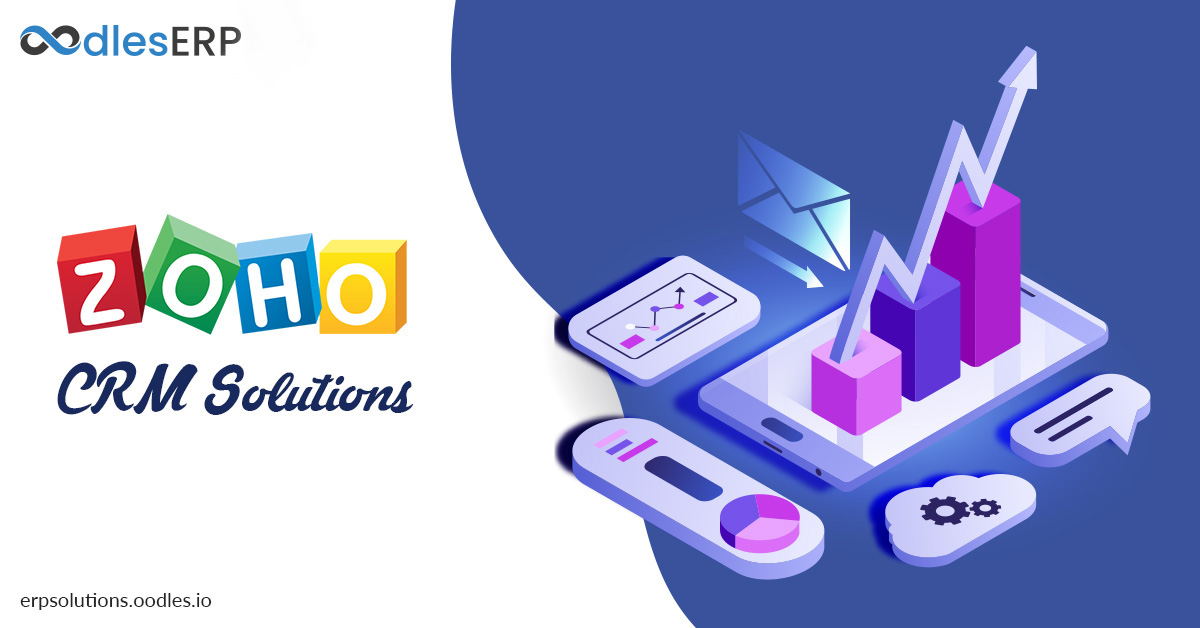 Zoho CRM Solutions: An Overview
Zoho CRM is an online CRM solution which has awarded by The 2012 Market Awards. One of the best advantages for Zoho CRM is that it can be accessed at any time and from anywhere. A sales team can perform outstanding if it has the right CRM tools. And Zoho CRM solutions has everything it takes to improve sales efficiency in the team. Zoho CRM offers powerful features and its licensing cost is affordable. It has built-in many other Zoho's cloud solutions integrations. For the growth of a business, utilizing time and resources is a vital factor in getting the desired results.
Zoho CRM provides marketing, sales and support automation. Zoho centralizes all the sales and customer data.
What Zoho CRM solutions can offer to your business
Advanced Analytics
Zoho CRM has advanced analytics to help salespeople understand customer behavior and current trends in the market. These reports offer valuable insights to reach out to possible leads timely. Advanced analytical reporting by Zoho CRM gives sales team the complete visibility on sales and customer information. They can make smarter decisions after analyzing customer behavior.
Effective Lead Division
Zoho CRM automates the whole lead distribution process. Before CRM systems originated, the companies used to designate a lead to a Salesperson based on their availability and suitability and it would take up a lot of time and efforts. Zoho CRM automates this whole activity to make sure that every lead is allotted to the proper Salesperson ( the selection is based on the guidelines that are set out within the process).
Reporting
Make use of smart reporting offered by Zoho CRM solutions. It enables you to analyze data in-depth and make use of insights reports to track KPIs. You can identify the sales trends and see the performance of marketing campaigns. This powerful reporting help you better manage a business. In addition, you also have the option to create your own customized reports.
First customer contact:
With Zoho CRM solutions, one can create and save email templates rather than making the same welcome email many times for each new contact. This is very helpful in saving time and resources. For more better productivity, a business can choose to automate their complete welcome email process. Therefore, the moment a new lead is generated, he will get the welcome email.
Game scope
The game scope is a feature in Zoho CRM that uses activities done in your sales pipeline and converts them into a game. Don't think it as a monitoring tool. The tool is designed to make work game for your sales team. This will create an entertaining friendly competitive environment in the team.